Will Weeds Grow Through Artificial Grass?
When you install artificial grass in Toronto for balconies, lawns, decks, or any other outdoor application, weeds will not be a problem. By switching from natural grass to synthetic turf, you essentially remove the opportunity for weeds to grow and thrive, which ultimately preserves your landscaping and saves you time and money spent on weed removal treatments and services.
Weed-Free Artificial Grass Toronto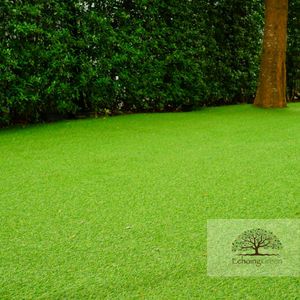 The ground where synthetic turf will be installed is excavated during artificial grass installation. Many inches of dirt, soil, and roots that may harbour weeds are completely removed. As a result, there is no soil left for seeds and roots from nearby weeds to plant themselves within and grow. Echoing Green also installs a high-density weed barrier below artificial grass in Toronto to further protect from weeds. The weed barrier prevents weeds from being able to shoot up from the ground and through the surface of the turf. You may find a stray weed in your grass from the neighbouring lawn, but it can be removed with a simple pluck. The design of our luxury artificial grass at Echoing Green keeps it from overtaking your landscaping.
The Benefits of Weed-Free Artificial Grass in Toronto
Artificial grass installation is a long-term solution to weeds that minimizes labour-intensive, time-consuming, and costly lawn care. Instead of paying for visits from weed treatment companies or buying gimmicky and expensive herbicides, you can enjoy your artificial grass landscaping. With no weed intrusions, you'll also experience less allergies in your yard, making outdoor time more enjoyable for you, your kids, and even your pets.
To learn more about implementing your dream landscaping with artificial grass installation, contact Echoing Green today.