Does Synthetic Turf Drain Well?
With our range of synthetic grass in Toronto, drainage is not a problem. It's common to assume that artificial grass in Toronto is hard to drain and can leave behind puddles of water on your lawn. Adequate drainage begins with design and engineering, and is enhanced by professional installation.
Why Your Synthetic Grass Needs to Drain Properly
Prevent mold and mildew from growing
Fend off flooding
Safe to use - not slippery
Get rid of bad odours
Prevent staining
Effective drainage is the key to having durable synthetic turf that performs for years after installation. High-quality infill and a superior backing provides superior drainage, so your synthetic grass is always looking and feeling its best.
Polyurethane Backing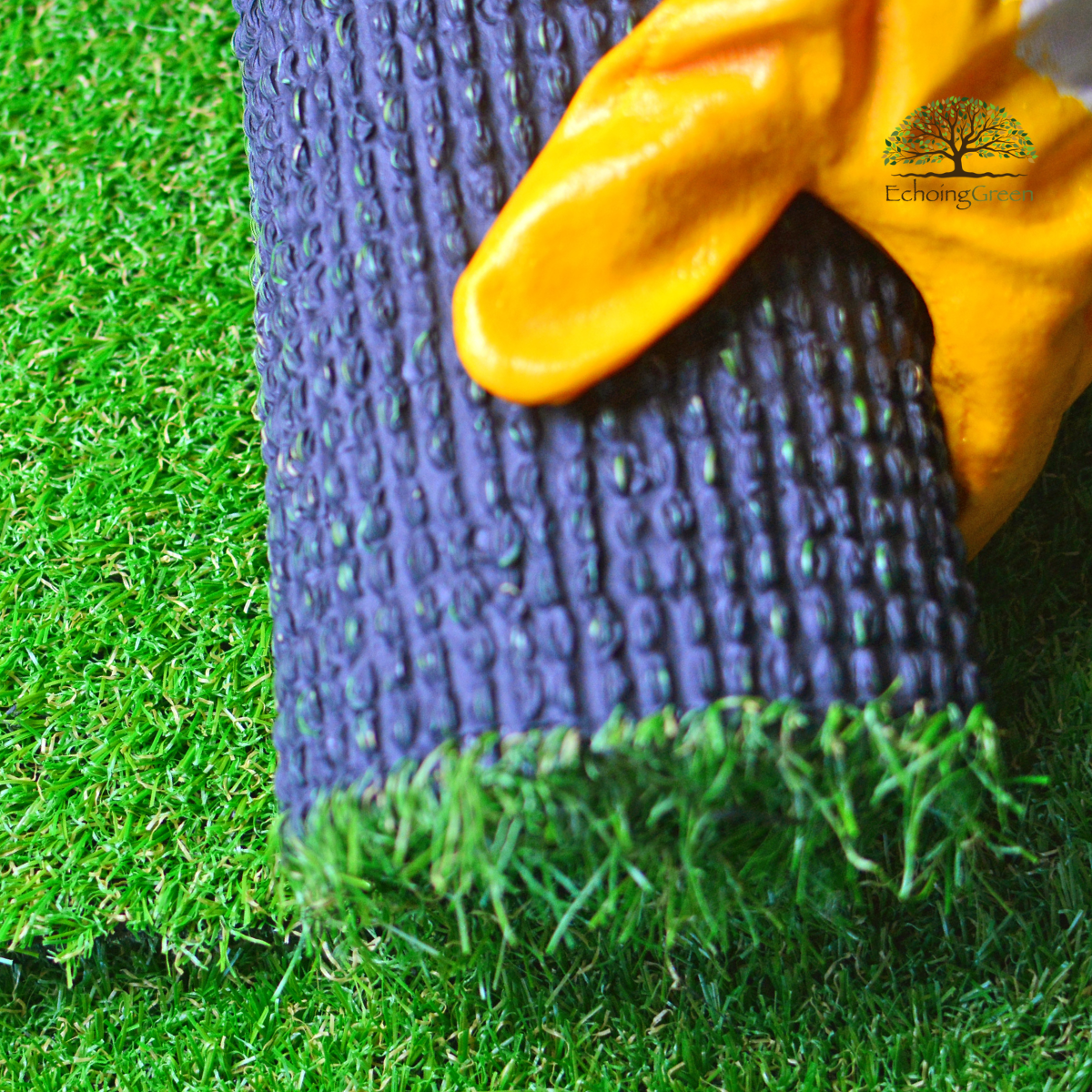 Designed with an advanced polyurethane backing, synthetic grass from Echoing Green is equipped with a porous backing that allows water to easily flow through it from the surface.
Our technicians can also install the Echo Air Drain Tile with artificial grass in Toronto which enhances drainage functionality, keeping your lawn free of mold, bacteria, and puddles.
High-Quality Installation Infill
The rounded edges of coated silica sand amplify drainage. Enjoy fast drying turf with silica sand infill! Silica sand infill fights off bacteria, microbes, and other outdoor contaminants that cause foul odours and deterioration - making it safe for everyone to play on, including pets.
Choose Echoing Green for Effective Artificial Grass Drainage
If your synthetic turf is not draining properly, it's essential to contact an expert as it can cause pests, bacteria and fungus, removing its durability and longevity.
Contact Echoing Green to get started on turf installation today!