Watch Out for These 5 Lawn Contaminants
More often than not, the decision to switch to artificial grass for backyards is driven by the aesthetic appeal and low-maintenance nature of artificial grass in Toronto. However, the benefits of synthetic turf go beyond just pristine landscaping. Most homeowners across the city want beautiful natural grass, but many people are unaware of the hidden hazards and contaminants their lawn can harbour. When you choose synthetic turf from Echoing Green, you can get the lushness and vibrance of natural grass without any of the same risks.
Read on to learn what lurking contaminants you can eliminate with artificial grass in Toronto.
Insects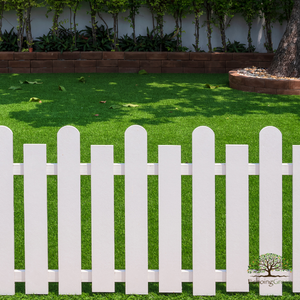 Insects are also known as "bugs" for a reason. The creepy-crawlers can be anything from a nuisance to downright infuriating, and in the worst cases, they carry diseases like mosquitoes and ticks. Lawn gnats and other insects commonly found in the grass are attracted to moisture and decaying plant material in live grass. Long, uncut grass paired with stretches of hot, humid weather often intensifies insect infestation by creating favourable conditions for nesting. However, when replaced with artificial grass for backyards, moisture is effectively wicked away, the length of the grass is maintained, and no organic matter is present, keeping insects out of the way.
Mold
Mold spores are a type of fungus that exists naturally outside. When mold spores start to build up in your lawn, it can cause two problems: an infestation of your grass or, even worse, an infestation in your home. The dangers of mold vary depending on its species. At the very least, grass molds are unsightly and cause patches of grass to die. Upon ingestion or direct skin contact by pets or kids, mold can incite illness, irritation, or other allergy-like symptoms that could require medical attention. Mold flourishes in hot, humid, dark, and organic materials, typical for natural grass. At Echoing Green, our turf is engineered to keep water flowing away from the surface, and it's installed without soil or organic, removing the fundamental components for mold infestation.
Bacteria
Like mold, bacteria also exists all around us, but in some cases, it can cause infections in people and in your garden. Bacteria can rot leaves, trees, and grass which can be strenuous and time-consuming to return to a healthy state. Bacterias that find a home and flourish in live grass can be kept at bay with artificial grass for backyards. For added bacteria prevention, residential turf from Echoing Green is installed with an anti-bacterial infill that works to stop bacteria from festering in artificial grass. Additionally, disinfectants solutions can be applied to synthetic turf for an added layer of protection. At Echoing Green, we're stocked with all your artificial grass maintenance and installation equipment.
Weeds/Allergens
By the time that spring rolls around, dandelions and other pesky weeds infiltrate natural grass across the city's residential neighbourhoods. Weeds are more than just unsightly nuisances; they are a massive contributor to seasonal allergies. When artificial grass is installed around Toronto, weeds have a more challenging time growing and spreading. For homeowners with family members or even pets with allergies, residential turf reduces pollen in the air, thus minimizing allergy symptoms that make going outdoors enjoyable.
Chemicals
One of the contaminants that breach our lawn comes from the need for a perfectly groomed lawn. Herbicides, pesticides, and fertilizers are used to enhance the look of natural lawns, but in many cases, these treatments are packed with toxic chemicals. When absorbed by lawns, these chemicals can cause irritation when in contact with the skin. Even worse, if kids or pets unknowingly roll around or ingest chemical residue, they can become quite sick, even necessitating a trip to the doctor. To eliminate the use of these products in your grass regimen, you can make the switch to artificial grass, which requires no toxic chemicals to maintain its look and feel. At Echoing Green, our turf is manufactured to be both kid, pet, and environmentally friendly.
At Echoing Green, we provide exclusive premium artificial turf in Toronto, unlike any other in the city.