Why Use Artificial Grass for Dogs in Cold Weather
As the winter chill sets in, pet owners in Toronto often find themselves facing a common dilemma – how to make life more comfortable for their furry companions as temperatures drop from cool to frigid. Artificial grass in Toronto from Echoing Green is specifically designed for dogs. The innovative pet turf can be a game-changer in the winter, providing convenience and comfort for both pet owners and their beloved four-legged family members.
Explore how artificial grass for dogs can create conveniences during the cold weather.
Outdoor Potty Time Made Easy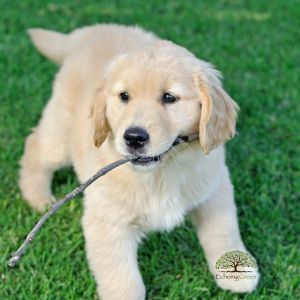 The freezing temperatures, ice-covered grounds, and snowstorms can make potty time a dreaded chore for both dogs and their owners during the winter. Artificial grass for dogs comes to the rescue by providing a warm, inviting, and accessible outdoor potty area, even in the heart of winter. It's like having a patch of springtime underfoot.
With durable and weather-resilient pet turf from Echoing Green, you won't have to brave the cold for an extended period while your dog takes care of business. The grass is designed to drain effectively, preventing puddles and keeping your pet's paws dry. This convenience is not just a comfort for your furry friend; it's a time-saver for you too.
Benefits of Balcony Space for Dogs
In an urban setting like Toronto, outdoor space is often limited, and many pet owners rely on balconies for their pets' outdoor time. Artificial grass can transform a small balcony into a cozy haven for your dog. This solution brings a touch of nature to your high-rise living and gives your pet a place to lounge and play, even when it's cold outside.
The soft, lush surface of artificial grass provides a comfortable space for your pet to relax or engage in play, which can be especially valuable when they can't venture out due to inclement weather. With artificial grass for balconies, your dog can enjoy a slice of the outdoors right on your balcony, helping them stay active and happy during the cold months.
Using Artificial Grass for Dogs Indoors
For the ultimate convenience during extreme cold spells, consider using artificial grass indoors. The versatility of artificial grass from Echoing Green provides a designated potty area for your dog without having to brave the freezing temperatures outside. It's a perfect option for apartment dwellers and individuals who prefer not to go outside late at night or during a snowstorm.
The artificial grass is easy to clean and maintain, making it a hygienic choice for indoor use. Some indoor potty systems even come with a drainage feature, ensuring that your pet's potty area remains clean and odor-free.
Leverage the Benefits of Artificial Grass for Dogs
By incorporating artificial grass into your pet's daily routine, you can ensure that they stay healthy and active during the winter months. Plus, you'll enjoy the peace of mind that comes with a clean and hassle-free potty space. Don't let the cold weather dictate your pet's routine. Embrace a warm, comfortable, and accessible setting with artificial pet turf, engineered for excellence.