Why Artificial Grass Is The Best Choice For Your Family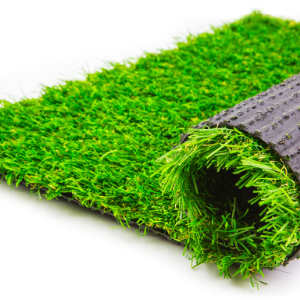 Although artificial grass is commonplace for outdoor landscaping, there are a host of options for indoor artificial grass installation. For some homeowners, a putting green might be an option, for others, it could be a play area for the kiddies.
Homeowners considering artificial grass in Toronto would do well in installing a high-quality turf product while having the installation done by a professional. This will ensure the best long-term results and many years of enjoyment.
Whatever personal preference, resindential turf can make a big difference when it comes to indoor recreation, particularly through the winter months. Here again, it's key to install professionally, avoiding the snags of a DIY approach.
Indoor Artificial Grass in Toronto
For many homeowners, installing artificial grass indoors might seem contrary – but it's not really. Artificial indoor turf is not live grass, so there's no maintenance required. In fact, artificial grass is both a practical solution and an aesthetic design choice. Not surprisingly, indoor artificial grass can bring joy to adults and kids alike. The benefits easily make for a worthwhile investment.
A Putting Green for the Golf Fanatic
An indoor putting green is a perfect option for a golf enthusiast throughout the winter months. When done right, it does not have to be costly, and the practical benefits are there around the year. With a professional installation, quality materials and quality installation work are ensured.
An Indoor Playing Area for the Children
Artificial grass is soft, supple, and non-toxic – is a great idea for creating an indoor children's play area. When properly designed and installed, it's possible to "carpet" a whole room or to section off a specific area. Best of all, the finished installation space requires practically no maintenance.
Those "Transition" Areas in a Home
For a home that has a mudroom or side door entrance, these high traffic areas are perfect for artificial grass. The surface easily withstands the heavy traffic and actually provides a unique aesthetic look. The finished installation is ideal in summer and winter, with little maintenance.
Opting for a High-Quality Product
With artificial grass, it's better to go with a high-quality product from the start. At Echoing Green, our grasses meet strict European standards and are backed by our 10-year warranty. With our experienced team of installers, complete customer satisfaction is assured on every project.
Luxury Artificial Grass in Toronto
For artificial grass in Toronto, Echoing Green is the professional choice. Our artificial turf looks and feels like natural grass while providing a soft and hardwearing surface. More than that, our proprietary backing system provides a superior drainage system for a long-lasting installation.
Echoing Green grasses are also environmentally friendly – something that has become more and more important for our customers. Find out more about all of our indoor and outdoor grasses by calling one of our specialists at 647-494-4883. or, request a quote by visiting us online.