Tips for Creating a Dog-Friendly Backyard with Artificial Grass
When customizing your backyard, you tend to think of what you and your family would like — a putting green, a playground, a swimming pool, or even a jacuzzi. However, when you customize your backyard this spring, keep your dog in mind. To create designated spaces in your backyard for pets, artificial grass for dogs can be a great help. As a leading supplier of luxury artificial grass Toronto, you can find high-performance pet turf for your four-legged family members at Echoing Green.
Here are some tips for creating a pet-friendly backyard with artificial grass in Toronto.
Create a Pet Zone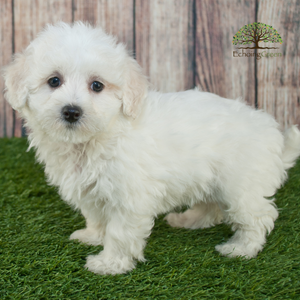 Artificial grass for dogs provides the perfect plush surface for your fluffy friend. Rather than undergo artificial grass installation throughout your entire yard, designate a space for your pet in a specific part of your backyard. Echoing Green's artificial turf is UV-protected, so during the summer, it stays cool, making it the ideal place for your pet to relax during the hot summer months.
Train Your Pup to Use Potty Pad
If training your dog to use a designated space to go to the bathroom is on your list this year, try artificial grass in Toronto. Artificial grass for dogs is bacteria and odour free, and cleaning up urine or feces is fast and easy. Once your pet is finished, cleaning is quick; urine will drain through the turf, and waste can be picked up like you would anywhere else. All you need to do after is hose down the turf with soap and water. With synthetic turf in your backyard, yellow patches and odours will be a problem of the past.
Keep AquaKlor on Deck
To go one step further in cleaning your artificial grass, keep AquaKlor on hand. AquaKlor is an advanced artificial grass cleaner that's environmentally and pet-friendly. Just one spray of AquaKlor will eliminate any stains, spills, and potential bacteria and mold growth.
Use High-Quality Infill
For your pet to have a soft surface to lay on, make sure you use a high-quality infill. Infill helps with ballast, which adds stability and height to your grass. Additionally, infill offers protection; it will protect your grass from damage, either from extreme weather or high foot traffic. With premium infill from Echoing Green, your dog will be able to run as much as they want without ruining the turf.
Install a Weed Barrier
Many pets like to dig holes, much to our dismay. With digging comes an unsightly yard and muddy paw prints throughout the house. However, with Echoing Green's artificial turf and weed barrier, digging and mud will no longer be an issue. A weed barrier removes the chance for any organic material to grow, so even if your dog tries to dig a hole, they won't be able to penetrate the strong weed barrier surface.
Benefits of Artificial Grass Installation for Dogs
Artificial grass for dogs has many benefits. The upkeep is easy and provides a comfortable space for your dog to play and relax. Explore our high-quality Echo 60 pet turf to talk to the Echoing Green team to learn more about installing artificial turf for dogs.