Things to Consider Before Installing Artificial Turf for Pets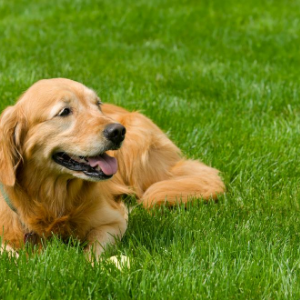 While many homeowners are familiar with artificial grass for the backyard, there are certain things to consider when there are pets in the home. Backyard turf has countless benefits for the family, but it's also a great installation option for pet owners.
Because of its composition, artificial grass in Toronto is pesticide-free and fertilizer-free – a great benefit for both pets and children. It also stays "mud-free" even after the rain and is easy to clean off. Best of all, there are no more holes from pets digging around.
Backyard Turf Products Are Not All The Same Quality
Like many other home improvement projects, it's important to consider product and installation when installing artificial grass for the backyard. Needless to say, price shouldn't always be the only criteria, particularly with artificial grass that relies on long-term sustainability year after year.
Quality of the Artificial Turf
The truth is – artificial turf products come in a range of qualities. The key is to choose a company that offers a product that feels and looks just like natural grass. Also important is to ensure that the product is considered "pet-friendly". It pays to do some research about different turf products because this is an installation for many years to come, so the extra homework is worth the time.
Odour Concerns with Pets
Homeowners are often concerned about pet odours when they install artificial grass. The fact is, cleaning up pet waste couldn't be easier. Yes, solid waste must be picked up, but with a quick surface wash, the cleanup is sufficient. With pet urine, good drainage and pet turf deodorizer helps to keep things clean and neutralizes odours. Naturally, it's important to maintain a cleaning regime.
Quality of the Installation
Simply put, the professional installation of artificial grass is critical for the best long-term outcomes. Artificial grass experts will take into consideration the preferences of pet owners while installing turf according to manufacturer specifications. When investing in artificial grass you want "to do it right the first time," so it's best to hire professionals that you know deliver quality overall.
Quality of the Infill Material
Infill material is installed in the artificial grass and is of utmost importance. A professional installer will recommend the right composition for the infill material, particularly when installing for pet owners. They would also recommend an antimicrobial component to prevent the advance of bacteria from pet waste. Here again, a professional install will take all things into consideration.
Luxury Artificial Grass in Toronto & Echoing Green
Echoing Green's products have been installed for the past 20 years with an exclusive line of high-quality European grasses that are perfect for backyard turf applications. All of the products are expertly manufactured in a state-of-the-art facility, offering a 10-year product warranty.
If you're considering artificial grass for the backyard (or thinking about an indoor installation), you can contact one of our in-house professionals at 647-494-4883. You can also request an online price quote by visiting us online.