The Environmental Benefits of Artificial Grass Installation in Toronto
There is more than just cost-savings and convenience to choosing artificial grass installation in Toronto. When homeowners replace their natural lawns with artificial grass, they are engaging in more sustainable lawn practices and significantly reducing their ecological footprint. The importance of the environment is more apparent than ever. It's time to make the switch.
See how the environment benefits from artificial grass lawns.
Water Conservation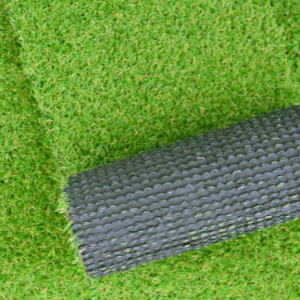 Water scarcity is a problem that has not only been affecting countries around the world but Canada too. Emerging water security, shortages, and droughts are increasingly becoming a problem throughout the country. Often homeowners overwater their natural lawns using an average of more than 630 liters of water every day, of which 50% is wasted as it is lost to evaporation, waste, and runoff.
Artificial grass installation in Toronto will eliminate most outdoor water usage, helping to save hundreds of thousands of litres of water annually in the city, even during the hot summer months. High-quality artificial grass from Echoing Green has a lifespan exceeding 10 years. In that time, homeowners in Toronto will save more than half a million liters of water.
Eliminate Erosion
As we mentioned before, it is common for lawns to be overwatered which is not just bad for the water supply. It also facilitates soil erosion. The displacement of soil can disrupt ecosystems causing plant reproduction issues and storm drains blockages, increasing water pollution.
The installation of artificial grass in Toronto holds soil in place and requires virtually no watering. In combination, this eliminates overwatering and other contributing factors to soil erosion and its harmful repercussions on the environment. At Echoing Green, our team provides precise and durable turf installation using premium infill to help keep artificial grass in place for years.
Reduce Fossil Fuels
Not only is lawn mowing a nuisance to homeowners, but gasoline-powered mowers also facilitate the greenhouse gas effect by releasing CO2 emissions. When you install artificial grass in Toronto, you won't need to mow your lawn, which significantly reduces your carbon footprint, which is incredibly beneficial to the environment.
In a single season, lawn mowing is estimated to emit approximately 106 pounds of greenhouse gas emissions, depending on the size of your lawn. Replacing natural grass with artificial turf would make lawn care considerably more sustainable for the environment by completely removing the need for fossil fuels.
Remove Toxic Chemicals
To get a perfectly manicured, green, and lush lawn, many people will use fertilizers to facilitate the growth of live grass as well as pesticides and herbicides to get rid of hard-to-control pests and weeds. Unfortunately, these all contain toxic chemicals. These chemical treatments are often applied to natural lawns repeatedly in the spring and summer, polluting the air, ground, and water.
Professional artificial grass installation in Toronto includes high-quality weed barriers that prevent weeds from penetrating through to the surface of your synthetic lawn, eliminating the need for any harsh treatments. At Echoing Green, our artificial turf is designed to stay green and vibrant as it is manufactured to protect against any colour bleeding or fading without any additional chemicals.
Less Landfill Waste
In 2018, over 10 million tons of grass clippings ended up in landfills. In addition to lawn waste, plastic shopping bags, lawnmowers, chemical containers, and other equipment related to grass care go to landfills at the end of their cycle. Most of which are plastic containers that can take anywhere from 20 to 500 years to decompose.
Despite being made of plastic, artificial grass installation reduces landfill waste because of its low maintenance threshold. Since there is virtually no care required to upkeep synthetic lawns in Toronto, these bottles, tools, and other natural grass equipment can be consumed less frequently. High-quality, durable, artificial grass from Echoing Green endure such a long lifespan that it won't need to be replaced for a while, significantly reducing the contributions to landfills compared to a natural lawn.
If you're ready to install artificial grass for your home and reduce your home's ecological footprint, call Echoing Green today or contact us online!