The Benefits of Sustainable Landscape Turf for Your Business
The environment of a place of business is key to its performance. Whether you work out of a retail store or office, the look of a customer-facing company plays a vital role in how it's received by customers, employees, and even partners. Choosing the best design elements inside and out, from landscaping turf to furnishings and fixtures, can set the tone for each person's experience. Artificial turf in Toronto installed by trusted landscape contractors can help business owners sustainably achieve an ideal atmosphere that resonates positively and improves operations.
Here are all the ways businesses benefit from synthetic landscape turf.
Customer Appeal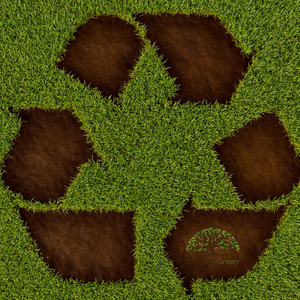 Adorning the front of your shop or your lobby with neat and bright landscaping turf is a great way to attract the eye of potential customers. An attractive front of the shop is an effective way to bring in passersby who would otherwise not know about your brand. When you order from the trusted artificial grass suppliers at Echoing Green, you can choose custom artificial turf, selecting the colours or patterns to match your company's unique branding. You also have the option to print your logo or name into artificial grass for innovative signage. The enhanced curb appeal is great for brand recognition and increasing your customer base.
Calming Work Environment
While you don't have to stick to green, a verdant environment can have a calming and stress-reducing impact on people around it. Work is bound to get stressful, but you can help offset it by hiring artificial grass landscaping contractors to install and create green elements like flooring and walls. Studies suggest that green can actually boost cognitive performance by up to 26% making employees more productive and more likely to produce high-quality work.
Shock Absorption
Especially in a retail environment, hard flooring like hardwood or tiles can be tiring to walk around on for an extended period of time, never mind an entire shift. Constant running around can lead to tired feet as well as aching joints and muscles. Even when it feels like steps are light, repeated steps on a hard surface can have a high impact sending shock back to ankles, knees, and even hips. Over time this can degrade the work experience for employees and even the shopping experience for customers. Installing indoor landscaping turf with shock-absorbent under padding helps to cushion steps and reduce the adverse effects on the body. In turn, this boosts employee and customer satisfaction.
Time-Effective
Natural landscape turf is a time drain for small offices and stores where employees have to split their time taking care of their regular duties and lawn maintenance. For larger businesses, caring for natural plants and grass requires the attention of landscape contractors for maintenance regularly, which can be quite costly. On the other hand, Artificial grass does not need daily or even monthly care. Synthetic landscaping turf is evergreen, needing no water, mowing, or additional treatments to keep its allure.
Environmentally Friendly Branding
Engaging in environmentally friendly practices is particularly useful for a brand's public image. Now more than ever, consumers select companies to do business with based on sustainability and social alignments. By working with synthetic landscape contractors, customers will be more inclined to spend with your business since artificial grass helps reduce water waste, chemical leaching, and even gas emissions.
Artificial Turf Landscaping Contractors
Echoing Green is one of Canada's leading artificial grass landscaping contractors. We stock a premium selection of landscaping turf suited for creative commercial applications. If you want to learn more about our grasses or artificial grass installation services, you can reach out to the team for a consultation.
Contact us today to learn about artificial turf for your property.