The Benefits of Getting Artificial Grass From the Experts VS a Big Box Store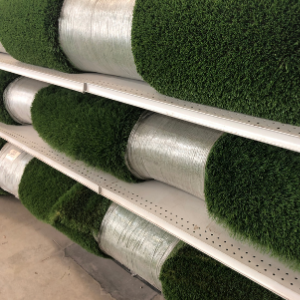 Everyone wants to find a good deal when shopping – and with artificial grass in Toronto, it's no different. Quite often, home improvement centres and big box stores advertise "great prices" on synthetic grass products. But it's well worth doing some extra research and comparison-shopping.
There's much more to consider with artificial grass than just price (including the cost of artificial grass installation). Once installed, you want the finished look to be fabulous. And you certainly want product performance. Finally, you'll want the materials to be resilient over the long term. Simply put, a high-quality product and a professional installation make for a good investment. No severe problems down the line and the optimum performance assurance for many years to come.
Going with the experts provides the best possible return on investment.
Product Options
While big-box stores do carry a vast inventory, their product selection tends to be limited. They don't typically have a wide range of product options for customers, and this can really limit what a homeowner may require. The opposite is true with artificial grass experts, where product options are wide-ranging, and professional guidance allows for the appropriate product to be installed.
Turf Info
Artificial grass is a specialized product. As such, different grass products are made of different materials and also offer different construction options. There are also aesthetic differences and performance considerations, all depending on the outdoor or indoor application. With artificial grass in Toronto (and artificial grass installation), it's critical to get expert advice.
Price/Quality
Like so many things, a low price can often mean a low-quality product. With artificial grass, high quality is essential for problem-free performance and product longevity. All of this is not possible with a so-called "low-end product." Probably the most crucial factor with price and quality is a good product warranty. Indeed, the better the quality of the product, the better the product warranty.
Expert Install
With a big box retailer like Home Depot, installation relies on a DIY approach or hiring a third-party contractor. Yes, it's doable, but artificial grass installation does require some experience. A good installation entails a multi-step process, starting with the preparation of ground conditions and continuing with proper grass application, along with finishing touches. It requires an expert.
Application Installation
It's true that for some applications, a low-cost artificial grass product will suffice. However, with home landscaping, a play space for the kids, or a soft surface for pets, it's far better to go with high quality from the start. For artificial grass in Toronto, an initial investment in a top-quality product will ensure optimal performance for any application and many years of satisfaction.
Start Your Installation with Luxury Artificial Grass Toronto
For artificial grass in Toronto (and artificial grass installation), local homeowners and business owners can rely on Echoing Green for a quality approach. We have a wide range of products that provide resilience from season to season and weather resistance year after year.
With Echoing Green, customers are afforded a 10-year product warranty to ensure complete customer satisfaction. We are different than the big-box retailers like Home Depot, providing professional installation and personalized customer service (throughout the entire process).
With the proper care and maintenance, our high-quality artificial grass products provide many years of performance. Learn more about Echoing Green products and services by calling 647-494-4883 directly or visiting our company website at https://www.echoinggreen.ca.
If you're looking for an instant price quote on your project - try out our online estimate calculator.