Technical Artificial Turf Terms to Know When Shopping Wholesale
If you're just starting out in artificial grass landscaping, finding the right supplier and high quality artificial turf wholesale can be overwhelming, especially when you're unfamiliar with the terminology around it. Once you understand that vocabulary, you more effectively assess various wholesale artificial grass suppliers to find the best product and partner for your business.
At Echoing Green, we're here to help all budding artificial grass supply stores and landscape with wholesale artificial turf services, great resources, and professional guidance.
Here are some of the most common artificial turf terms you should know.
Words Synonymous with Artificial Grass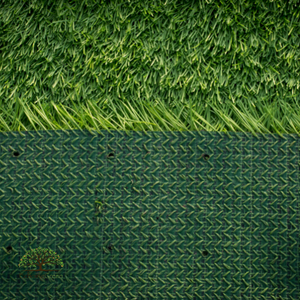 When you shop wholesale artificial grass in Toronto or when your customers request it, you may hear a few different names all referring to the same product: artificial turf, synthetic turf, synthetic grass, astroturf, and even synthetic sod. All of these names are commonly used to refer to artificial grass but none give actual insight into the quality of the product when shopping wholesale artificial turf.
Pile Height
Pile height is a measurement of the length of the synthetic grass fibers. Measured from the base of the turf, the pile height will be a good indicator of what types of applications a grass is good for. Artificial grass with longer pile heights are usually best for low traffic areas and landscaping while lower pile heights are more functional for areas with heavy foot traffic.
When shopping wholesale artificial turf from Echoing Green, you can select a range of grasses with various pile heights if you serve a variety of projects or if you specialize in one specific type of property, like backyards and lawns, you can pick one or two to stock in bulk.
Face Weight
Face weight references the weight of the artificial grass not including the backing or infill. Typically this is used as an indicator of quality and fibre density. When shopping wholesale artificial grass, the face weight can dictate the lushness and comfort of the type of turf. For the best assessment of quality when sourcing artificial grass wholesale, request a sample box so you can inspect the look, feel, and texture of the turf independently. At Echoing Green we offer free sample boxes so you can see why our range of artificial grasses are comparable to the sensation of luxury natural grass.
Polyurethane Backings
There are two common backings you'll hear of in reference to artificial grass: latex or polyurethane backings. The sprayed-on polyurethane backing is a more advanced alternative to the older latex. It's advised to seek out wholesale artificial grass with polyurethane backings because of their enhanced performance capabilities and endurance. Where artificial grass with a polyurethane backing is lighter, easier to install, and better equipped to withstand the fluctuations of the Canadian climate, latex backings are heavier and easily degrade in cold frigid temperatures or exposure to sunlight. All wholesale artificial grass from Echoing Green comes with polyurethane backings.
Tuft Lock
Tuft lock is usually discussed in reference to the turf backing. It's sometimes also called "tuft bind." It is essentially the security of the synthetic turf fibers, dictating the force that would be required to pull the individual blades of artificial grass out of the backing. Good tuft lock means durability. At Echoing Green, it's the resilient backing and European engineering that enable such a strong tuf lock in our selection of grasses. The strong tuft lock means that our grasses can be used comfortably by pets and kids without succumbing.
To learn more about artificial grass or to see our selection for yourself, request a sample box.