Prepare for Spring with Artificial Grass Installation Ideas
Even with a few winter months ahead, it's never too early to start preparing for spring with artificial grass installation. Upgrading your property's exterior and interior with luxury artificial grass in Toronto from Echoing Green allows you to get ready for summer. With new artificial grass you can revamp your home and get creative with a low maintenance alternative to natural grass that enhances the appearance of your landscaping.
Here are some great ideas to prepare for spring with artificial grass installation.
Build an Artificial Grass Putting Green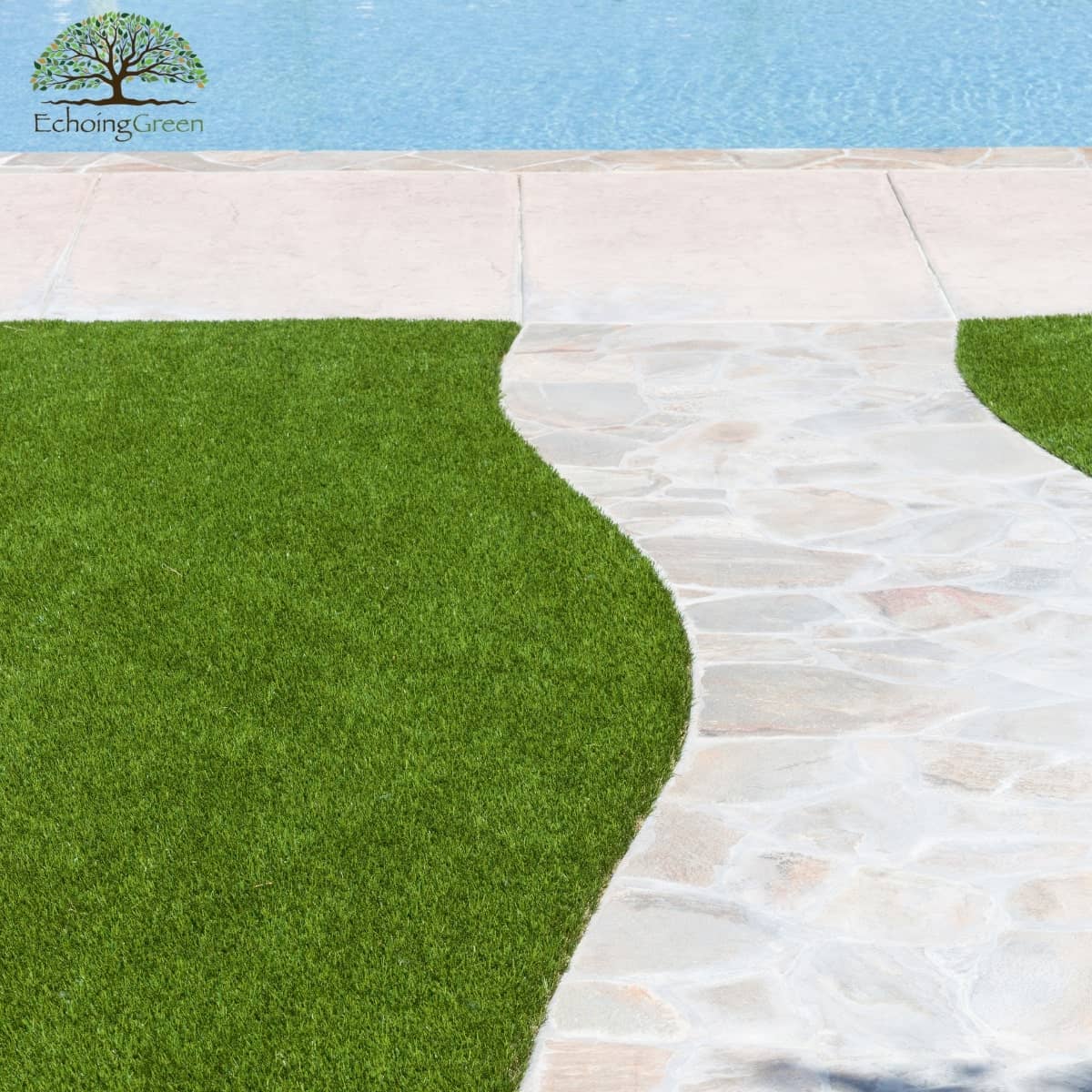 If you'd like to add some excitement to your backyard this spring and summer, consider custom-building an indoor or backyard putting green. Synthetic putting greens from Echoing Green are great for backyards; they help you practice your golf game on your own time, and they're excellent for spending time with your friends and family. When you choose artificial grass installation this spring, don't overlook our putting green turf. Choose high-quality and durable Echo Pro Putt and customize it to any shape, height, or colour, for quality backyard play. To have your artificial grass putting green ready in time for golf season rolls around, contact Echoing Green to learn more about our putting green turf.
Improve Lawn Drainage
With April and May full of rain, your natural lawn may become wet and muddy. As a result, you, your pets, or your loved ones may bring in water and mud into the house. In order to avoid that this spring, get artificial grass in Toronto. Our synthetic turf comes supplied with high-quality infill to guarantee drainage, so your lawn will always be clean and looking its best.
Protect Your Garden from Weeds
Getting rid of pesky weeds is a part of daily life with natural lawns. Not only are weeds unsightly, but no matter how many times you pick them out, they keep coming back. If you're tired of picking out weeds in the summer, consider artificial grass from Echoing Green. Our synthetic turf comes equipped with a high-quality, high-density weed barrier specifically engineered to separate dirt from artificial turf, preventing weeds from penetrating the surface. With artificial grass, your garden will be fully protected from weeds.
Manage Allergy Season
When spring starts in Toronto, so do seasonal allergies. Those affected with seasonal allergies shouldn't have to stay indoors and with luxury artificial grass in Toronto, they don't have to anymore. Installing artificial turf in your backyard is a surefire way to avoid any effects from seasonal grass allergies, keeping pollen and dust away from your backyard landscaping all year long.
Have a Low Effort and Lush Lawn
One of the leading reasons property owners opt for artificial grass for their backyard is because of its low maintenance threshold. Artificial grass doesn't require watering, mowing, fertilizing, pesticides, or tedious weeding. Even better, Echoing Green's artificial grass is UV-protected, so it will maintain its vibrant green colour for years to come. With luxury European artificial grass from Echoing Green, maintaining a luscious and bright lawn has never been so easy.
Reach Out to Echoing Green for Artificial Grass Installation
To learn more about artificial grass and how it can improve your lawn this spring, visit Echoing Green today. Our team will guide you through the entire process — from customization and design to installation. We'll help you achieve your vision.