Positive Environmental Effects of Artificial Grass Installation
Artificial grass installation provides a number of conveniences to property owners around the Greater Toronto Area and throughout Canada. Artificial grass, commonly referred to as synthetic turf, is designed to alleviate the time constraints, stress, and resource dependency required to access beautiful landscaping. In addition to reducing maintenance significantly, artificial grass for commercial and residential properties offers many positive environmental effects. At Echoing Green, we provide a range of grass options that can be customized to your style and property needs. To learn more about artificial grass installation, contact our team.
Here are some of the lesser-known benefits of artificial grass for the environment.
Enable Water Conservation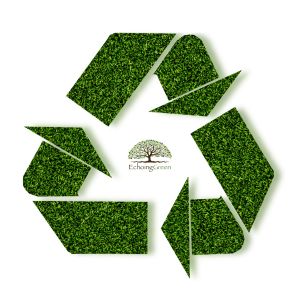 One of the most significant environmental advantages of artificial grass installation is its ability to conserve water. Traditional lawns require substantial watering and irrigation, which can lead to excessive water consumption, especially in regions with less rainfall. Artificial grass eliminates the need to water grass entirely, saving thousands of litres of water. Even without water, high-quality artificial grass from Echoing Green remains lush and vibrant all year round, reducing the strain on local water resources.
Because artificial grass installations do not require ongoing care like natural lawns, which involve using resources like fertilizer, water, and fuel for maintenance equipment, it helps conserve precious natural resources and redirect them toward more sustainable endeavours.
Reduce Pesticides and Chemicals
Maintaining a natural lawn that is free of imperfections and unwanted critters like earwigs, fleas, and mosquitoes involves the use of pesticides, herbicides, and fertilizers to control weeds and insects while also promoting growth. When used in abundance, these harmful chemicals leach into the soil and eventually find their way into groundwater, posing environmental risks and harming the ecosystem. Artificial grass eliminates the need for these hazardous substances entirely, creating a healthier and safer environment for humans and wildlife.
Lower Carbon Emissions
Regular lawn maintenance typically involves gas-powered lawn mowers and other equipment, which emit greenhouse gases and contribute to air pollution. When you install artificial grass, you predetermine the length you want the blades to be and enjoy it for decades. Because artificial grass requires minimal upkeep and zero mowing, it significantly reduces a household's ecological footprint.
Conserves Landfill Space
A significant movement many large organizations and environmentalists are pushing is zero-waste or zero-landfill waste. Lawn care equipment and containers from treatments/additives already contribute significantly to growing piles of garbage in local landfills. Switching to artificial helps reduce this waste by eliminating the need for regular lawn maintenance. It's an environmentally responsible choice that contributes to less landfill usage.
Longevity and Durability
Artificial grass from Echoing Green has a lifespan of approximately 20 years or more. In contrast, natural lawns may need to be replaced or reseeded periodically, requiring additional resources and materials. The durability of artificial grass reduces the number of times it will need to be replaced or redone. Furthermore, when it is time to replace artificial grass with Echoing Green, your old turf is entirely recyclable, which will stop it from ending up in a landfill.
Enhanced Biodiversity
While artificial grass doesn't support the same level of biodiversity as natural lawns, it can still provide a habitat for some small insects and wildlife. When combined with eco-friendly landscaping features like native plants and bird feeders, artificial grass can coexist with local wildlife and contribute to a balanced ecosystem. Because artificial grass deters insects like mosquitoes and fleas, it can make your outdoor spaces a more comfortable and safe place for pets and your loved ones.
Sustainable Options with Artificial Grass in Toronto
If you're in search of a low-impact and convenient way to upgrade your landscaping, explore artificial grass from Echoing Green. Our European-made products are designed for years of exceptional performance.