Minimize Screentime This Summer With Artificial Grass in Toronto
While we all love our phones, staring at a screen all day isn't necessarily good for us. In fact, recent studies show that there are adverse effects of excessive screen time, ranging from sleep issues to headaches. However, putting down our phones and laptops and truly disconnecting can be challenging. This summer, make it a goal to minimize screen time — and we can help at Echoing Green. Artificial grass in Toronto helps people of all ages to better enjoy the outdoors, from outdoor putting greens and gyms to patio upgrades.
Read on to learn how to minimize screen time with artificial grass in Toronto from Echoing Green.
Increase Backyard Functionality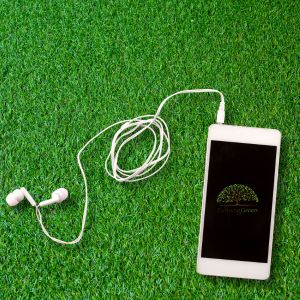 When staying amused in your backyard is difficult, you may resort to scrolling on your phone. But, when you undergo artificial grass installation, your backyard has many new functions. Our artificial grass is incredibly versatile and has many applications. If you and your family enjoy golfing, consider getting an artificial grass putting green. An outdoor putting green with our premium golf turf will improve your skills and allow for family bonding — without phones. The shock-absorbent and durable turf will not only be easy on your joints but also withstand high foot traffic and intense workouts. With this level of durability, our turf is perfect for children and their playgrounds. No matter how many children are having the time of their life this summer, our artificial grass will stay in excellent condition.
Make Outdoor Spaces More Inviting
Since our artificial grass is so soft, it makes your outdoor space far more comfortable. This way, you can put down a towel and lay down in the sun with a good book for hours without feeling uncomfortable like you would with a natural lawn. Aside from that, adding greenery to your patio or balcony makes it much more cozy. With artificial grass in Toronto from Echoing Green, you have the opportunity to make your patio or balcony a lush and serene space away from your laptop or phone.
Pet-Friendly Backyards
Make your backyard an oasis for both you and your pet. With artificial grass for pets from Echoing Green, you and your furry friend are able to spend time outdoors. Our artificial grass for pets is UV resistant, so your pet will stay comfortable and cool even on the hot summer days under the sun.
Reduce Allergens Outdoors
While summer is lovely, the allergies that come with it aren't so much. However, pollen and ragweed are no longer an issue with artificial grass. With a strong weed barrier and polyurethane backing, your backyard will be free of pesky weeds that trigger seasonal allergies. This way, you're able to spend as much time as you want outside.
Give Yourself More Time
Since artificial grass is maintenance-free, you no longer have to worry about mowing your lawn, weeding, or spreading fertilizers. This way, you have the ability to truly relax in your brand-new space. Unwind with a good book, a workout, or golf practice.
Select Long-Lasting, Luxury Artificial Grass in Toronto
This summer, make it easy to disconnect from your phone or laptop. With artificial grass from Echoing Green, your backyard will be the place to be.