How to Maintain Artificial Grass Season to Season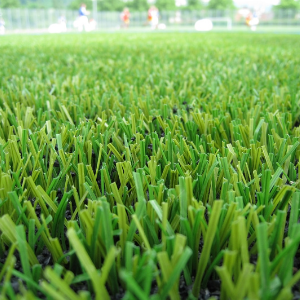 Homeowners who already enjoy their artificial grass in Toronto should remember that there are basic maintenance needs from season to season. While artificial turf needs little maintenance when compared to real grass, the basics will ensure longer life and resilience.
At Echoing Green, we provide luxury European turf as well as high-quality artificial grass installation in the Toronto area for residential and commercial customers. At the same time, we urge customers to do some basic maintenance, especially as the temperatures start to drop. Here's a handy guide to follow season to season.
Artificial Grass Fall
It's true that homeowners don't have to worry about mowing an artificial lawn throughout the year. But when leaves begin to fall, raking is definitely required. Raking leaves is actually much easier with artificial grass, and many people use a conventional leaf blower for great results. For those who have little debris to deal with a broom might be sufficient. It's not good to let the leaves pile up.
Synthetic Turf for Winter
Winter will inevitably bring rain, frost, and snow. However, all of these elements are not harmful to your turf. The snow can pile up, but that's no problem at all. Most individuals prefer to leave the snow and ice to melt naturally on its own. But for those who prefer to remove snow, you can use a snow blower or shovel.
Spring & Artificial Turf
Because spring is a time when new plants and flowers are landscaped, there may be residual dirt and debris that cover the artificial turf. All of this can be easily hosed off and broomed away. With a quality installation, weeds should not be a problem at any time of year. However, it's important during the installation stage to ensure that a proper backing is installed to prevent weed growth.
Summer Artificial Grass Installation
In summer, when everyone is outside enjoying their artificial lawn, there is much more foot traffic. It means that some extra care may be required to keep things in order. Most everything is easy to clean with a water hose and brush. For pet debris (and possible stains) it's recommended to use a water/vinegar mixture – this is completely non-toxic and will help to kill any odours or germs.
Residential & Commercial Turf from Echoing Green
When it comes to artificial turf in Toronto, Echoing Green provides the highest quality products and the highest standard of workmanship. Whether you're choosing artificial turf for an outdoor application or an indoor application, the best long-term results are derived with a professional installation. At Echoing Green, we offer our installation customers a complete 10-year warranty.
We have been installing artificial grass in Toronto for many years, and satisfying countless customers throughout the GTA. If you're thinking about installing artificial turf in Toronto, count on the experts at Echoing Green for great results. Contact one of our in-house experts at 647-494-4883 or visit our website for an online project estimate.