Indoor Putting Green Turf Designs
As the weather gets chilly and the golf season comes to an end, avid golfers are looking for ways to stay active indoors throughout the winter. There's an easy answer: installing an indoor putting green made from artificial grass in Toronto.
Indoor putting greens are becoming more and more popular with golfers who want to practice in the winter until the next golf season. More than that, a putting green made from indoor turf is a great family time experience.
Great Options for Installing a Personal Putting Green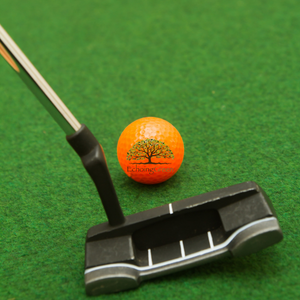 Depending on the space available, indoor turf can be installed in a number of ways – from a mini-putt setup for the family – to an interactive golf game – to a practice patch for skills development.
Putting Practice All Winter
For the avid golfer, there's nothing like an indoor artificial grass putting green in Toronto. A "putting drill" course can be designed in a variety of shapes and sizes and can even reflect a specific difficulty level. It's a great option for practicing during the off-season and getting ready for the upcoming golf season. With expert artificial grass installation in Toronto, your drill course will last many years.
An Indoor Mini-Putt Course
An indoor mini-putt can provide hours and hours of family fun throughout the winter months. Even more, young children can start to develop their golf skills while indoors. For experienced golfers, they can continue to develop their game skills as winter makes way for the spring golf season.
An Interactive "Golf Course"
Today it's possible to create an interactive "golf course" with indoor artificial turf. With the right amount of space, it's possible to install artificial turf throughout an entire basement and combine some interactive technology for an actual "golf course". It's the ideal way to spend the winter.
Advanced Golf Simulation
For the golf enthusiast, artificial turf can easily be integrated with a golf simulation game for a great indoor experience. This is one of the best ways to realistically imitate the sense of a golf course. Here again, this is a great opportunity for skills development and off-season training.
Echo Pro Putt Indoor Turf
In Toronto and throughout the GTA, Echoing Green provides customized putting greens to meet every project need. Our unique product – Echo Pro Putt – feels and looks exactly like real grass, and provides the sensation of true indoor putting green.
Our high-quality putting greens have been tested rigorously to meet the highest standards. And our expert installers will design your layout, prepare the installation area, and install the complete putting green (including the authentic cups and flags).
Echoing Green Installs High-Quality Artificial Grass Toronto
Whether you're planning to install artificial turf outdoors or indoors, Echoing Green can provide a superior quality product. Whatever the application, our professional installation ensures product longevity – and our 10-year warranty ensures complete customer satisfaction.
To find out more about our wide range of artificial turf products (and services), contact one of our in-house turf experts at 647-494-4883. Or, visit our website at https://www.echoinggreen.ca and arrange for a comprehensive cost estimate on your indoor or outdoor project.