Ideas for Decorating with Artificial Grass
Artificial grass in Toronto has many benefits and is a vibrant and practical alternative to natural lawns, paving stones, concrete balconies, and even public putting greens. While you may think synthetic grass belongs strictly outside, there are many ways to use it in the interior of your property. Indoor turf installations with Echoing Green is a unique and excellent way to add some decor inside your property. Of course, artificial grass can also be used to decorate your outdoor space. Whatever your vision, the experts at Echoing Green are here to help you achieve it.
To know more about how you can decorate with artificial grass, keep reading.
Backyard Turf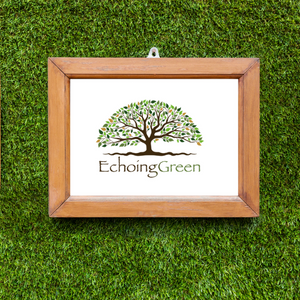 Small or large, artificial grass in Toronto is a great way to make your backyard a cozy oasis and add some decor to it. Artificial for backyards is easy to clean and virtually maintenance-free, and the distinct green colour remains vibrant and lush all year round. To know which turf is best for your backyard, visit Echoing Green, the trusted artificial grass supplier in Toronto.
Artificial Grass for Balconies
If you reside in a high-rise condominium building, your concrete balcony is a blank canvas waiting for your personal touch. If you're interested in adding colour to your balcony, consider installing artificial grass from Echoing Green. In addition to artificial grass installation, try adding more greenery with potted plants, to transform your concrete balcony into a lush and inviting paradise.
Outdoor & Indoor Putting Green Turf
Whether indoor or outdoor, artificial grass makes a terrific putting green. An outdoor putting green will make your backyard fun, and you can practice your putts on sunny days. However, by using luxury indoor turf for your artificial grass putting green, you're able to golf all year long, regardless of the season or the weather. Echo Pro Putt and Echo Pro Putt 70 from Echoing Green there are endless customization options, so you can make your indoor putting green as challenging as you like.
Bedroom Turf
Synthetic indoor turf is perfect to be used in bedrooms, especially for kids who are huge football or soccer fans. Using artificial grass in bedrooms will make your decor unique and make the rooms come to life. Indoor turf is used just like a carpet; vacuum away any dirt or dust and quickly wipe up any spills.
Artificial Grass for Walls
Artificial grass isn't just for the ground or floors — use it for walls too! Adding a luxurious grass wall to your residential or commercial property makes it visually stunning. It's an excellent idea for businesses, bars, or adding a green, natural aspect to your home.
Around Pavers and Pathways
Adding artificial grass around pavers and pathways is an easy and appealing way to add a bit of decor to your backyard. For pavers around your driveway, artificial turf seamlessly adds a green and natural element, giving your driveway a pop of colour. Artificial turf also livens up ordinary pathways that may be around the exterior of your home.
Explore Endless Possibilities with Echoing Green
When decorating your commercial or residential property, consider artificial grass. At Echoing Green, the possibilities are endless, and our team will help you achieve your vision.