How to Upgrade Your Balcony for Summer
Toronto is quickly becoming a land of small and smaller condos. As condo dwellers look for ways to create a more comfortable home environment for themselves and their families, they have dabbled with creating their own indoor forests with natural and artificial plants in their condo, as well as adding artificial grass on their balcony to create a more natural ambience and add more usable space for their family. Luxury artificial grass in Toronto from Echoing Green is becoming popular among condo owners to help transform small spaces into something that feels more comfortable and similar to an actual backyard.
Connect with Nature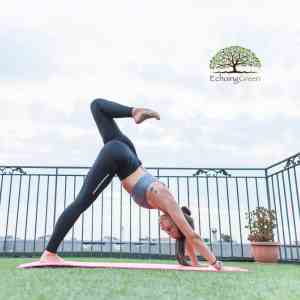 Creating a green space helps people feel connected to nature and helps assist with relaxation and removing stress, especially after a long day. After spending the entire day indoors in the office, at school or anywhere else, people want to enjoy the outdoors without having to leave their homes. Creating artificial green spaces outdoors can help one feel centered and connected to nature while still being at home. Thus, one doesn't have to go home and then go sit in a courtyard or park to take in some greenery.
Natural grass is often equated with feeling outdoors and being encompassed by nature. Thus installing artificial grass on the balcony allows people to feel at ease while sitting at home on their balcony. Balconies can sometimes be unused spaces, so dressing them up moderately can help people to unwind and relax and add much needed square footage to small condos. With high-quality and durable artificial grass in Toronto from Echoing Green you can unleash the full potential of your balcony.
Aesthetic Appeal
There is no limit to what people will do to increase their balcony's aesthetic appeal. From draping fairy lights to hanging pots of flowers or placing statues on their balconies, there are limitless accessories people use to accentuate their balcony space. People often want to adorn their balconies to look like a backyard. Placing artificial grass on the balcony helps to achieve that backyard or outdoor aesthetic that many condo dwellers seek.
Benefits for Kids and Pets
Artificial grass on the balcony creates a nice outdoor space for kids and animals to relax on. This allows a roaming toddler to sit on the grass comfortably and help if there are any tumbles. Pets often enjoy the texture of grass as well. In general, artificial grass for balconies enables a more welcoming environment for kids and pets compared to an entirely metal or metal and wood structure. Children have a long history of loving grassy spaces. An added benefit is that Echoing Green's artificial grass is non-toxic and UV protected, which makes it safe for play and perpetually cool during the hot summer months.
Upgrade Your Balcony with Artificial Grass
Artificial grass on a balcony may seem like a novel idea, but moving forward, it will provide an excellent green space that is accessible for the entire family to use and enjoy and add much-needed square footage that the whole family can use to get outside and enjoy fresh air.
Installing artificial grass on concrete is easier than ever with the tools Echoing Green offers on our website. If you would prefer a quick, professional installation from one of our experts, please don't hesitate to get in touch.
To find out how to add artificial grass to your balcony, contact the Echoing Green team and to learn out how we can help you transform your balcony.