How to Practice Golf with Artificial Grass in Toronto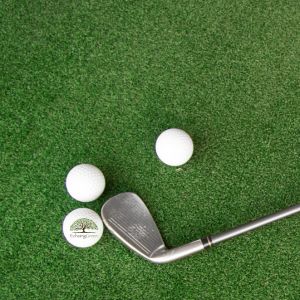 A personal backyard putting green is a great home addition for golf lovers throughout the city. When built with luxury artificial grass in Toronto from Echoing Green, custom putting greens offer years of fun. For the serious golfer in your life, it also provides an opportunity to practice and strengthen your game. At Echoing Green, you can transform your outdoor space with exclusive artificial turf for backyards into a unique and challenging putting green.
To learn more about how you can practice and leverage the benefits, read on.
Find the Best Artificial Grass in Toronto
The most effective and convenient way to practice your golf with artificial grass in Toronto is to design a backyard putting green. To build the best backyard putting green is by sourcing high-quality putting green turf for backyards. At Echoing Green, we stock artificial grass designed especially for golf play. Engineered for exceptional ball roll, Echo Pro Putt and Echo Pro Putt 70 feature short, dense fibres that are vibrantly green, making you feel like you're on an actual golf course. All your European-made grasses are also equipped with UV protection, preserving their colour and cool temperatures.
Customize Your Backyard Putting Green
Once you've chosen the best artificial grass for your putting green, you'll need to develop a thoughtful and exciting design. When customizing a backyard putting green to the needs of your space, it helps to work with an experienced company like Echoing Green, which has the expertise necessary to create your dream putting green. Our teams will help you customize the shape, size, layout, and topography of your golf green for maximum functionality and aesthetic appeal.
Artificial Grass Installation
In some cases, artificial grass installation can be a do-it-yourself job. But, to ensure the longevity of your custom backyard putting green, it's a good idea to have it built professionally. Using the best materials on the market, our teams ensure your turf is installed securely for years of smooth, comfortable play. Using high-quality infill and smart artificial grass installation techniques, we can prevent bubbles beneath the turf or wrinkles, so you can make the best use of your golf green.
Shop Putting Green and Golf Supplies
Once your putting green is built, you can start practicing soon after. Ensure you have your favourite putter, and try tackling various hole locations from alternate angles. Practice reading the green to identify different breaks and bends while focusing on your technique. When practicing on your backyard putting green, it's important to focus on your strategy. Work on your stance, grip, and alignment to ensure that you're hitting the ball straight and accurately. Pay attention to how the ball rolls and adjust your technique as needed. Monitor your progress and continue to challenge yourself.
To keep practice interesting, one addition you can incorporate into your backyard putting green is a wedge golf section. The additional square of putting green turf outside your backyard will allow you to also practice your pitch shot.
Putting Greens with Artificial Grass & Echoing Green
Become the best golfer you can be and indulge in the game you love with a custom backyard putting green. Whether you're a novice or want to play in the big leagues, an artificial grass golf green can transform your backyard into your favourite course.