How to Fight Oversaturated Lawns with Artificial Grass Toronto
Unlike artificial grass, natural grass is susceptible to the weather and the environment. Where artificial grass in Toronto does not require much maintenance to hold up against extreme weather, natural grass lawns and landscaping demand regular maintenance and significant time and financial investment. One problem natural grass faces during the fall is rain. When heavy rain falls for many days, grass becomes waterlogged.
By opting for artificial grass installation in place of your natural grass lawn or backyard, you bypass the oversaturated yard for years.
The Problem with Oversaturated Lawns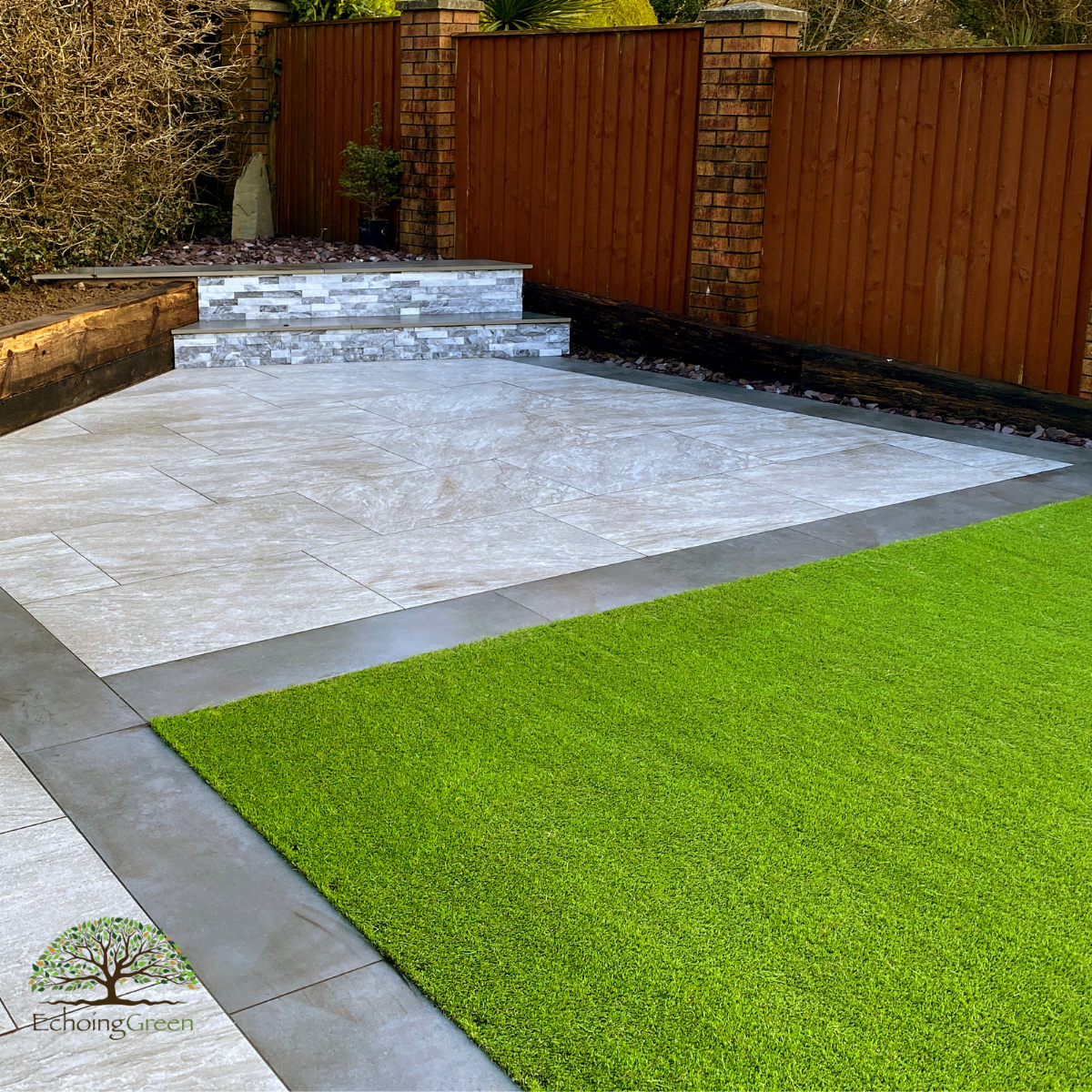 When your natural lawn fills up with water, many troubles for you, as a homeowner, and your family are likely to follow. Water in excess kills natural grass and plants by inhibiting their ability to grow and rotting roots. It also attracts insects, bacteria, and contaminants, none of which you want hanging around your property. When you opt for artificial grass from Echoing Green, your landscaping will be equipped with the properties to fight these pesky contaminants.
Insects: Rotted grass roots consist of degrading organic matter that attracts mosquitoes, flies, ticks, fleas, and other critters, which can be harmful to both people and your pets. When you install artificial grass in Toronto, your lawn won't have any of the organic materials that insects love, and water will move through freely, preventing mosquitoes from nesting on your property.
Bacteria: Like insects, water harbours bacteria, especially as it warms up in the sun. Bacteria in your grass is a hazard to pets, kids, and people of all ages who need to garden, play, or roll around on the lawn. Artificial grass installation from Echoing Green uses high-quality EnviroFill infill engineered with MicroBan technology to keep bacteria away. This is especially helpful in pet turf that may be used as a potty pad.
Mold & Mildew: Mold spores exist naturally outside, but they flock to areas where there is moisture and multiply into infestations. Mold is dangerous to pets, people, and your home. Overly wet lawns that stay soaked for extended periods will likely foster mold growth. Alternatively, artificial grass in Toronto helps prevent mold from infesting your yard and home. Since water can quickly move away from the surface and there is no organic matter to feed spores, your landscaping is simply less attractive to spores.
Soil Compaction
Oversaturated natural lawns are most frequently attributed to soil compaction. When the soil beneath your grass is so tightly packed that there is minimal space for air or water to flow, the water collects on the surface of your lawn rather than draining, essentially leaving your grass to drown and eventually die. The best way to combat soil compaction with natural grass is with regular aeration, which requires purchasing or renting a lawn aerator or hiring aeration landscaping services. The costs of aeration can quickly add up, and in some cases, heavy rainfall will still leave natural grass saturated.
Artificial grass installation eliminates the need for aeration entirely. The backing of our luxury European artificial grass at Echoing Green is strategically porous to facilitate water and air movement. Neatly positioned synthetic turf fibres and the lack of soil or debris keep water off the surface, leaving your artificial grass landscaping look fresh and healthy when the rain stops.
Upgrade Your Landscaping with Artificial Grass
If you're tired of spending hours every week on your landscaping and want to protect your home from oversaturated grass, it's time to consider artificial grass installation from Echoing Green. You can find or customize the perfect turf solution for your property with a wide range of grasses in stock.
Save time and money with long-lasting and high-performance artificial grass from Echoing Green.