How to Choose the Best Turf Suppliers for Your Business
You want the best for your business, and part of that process is choosing vendors you can trust. Finding turf suppliers in Toronto can be difficult as you want someone with credibility and reliability as your wholesaler. If you're entering or are already in the synthetic grass industry, put your best foot forward with artificial turf suppliers that deliver to any area, keeping your business booming and your customers happy. At Echoing Green, we supply a range of high quality, European-made synthetic grass in Canada that you can get conveniently at affordable wholesale prices.
Here are some tips to guide you on your search for the best artificial turf suppliers.
Turf Quality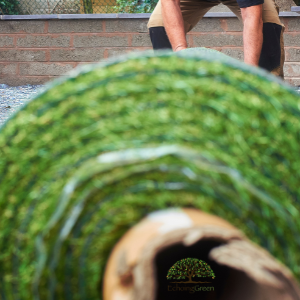 Finding a good quality synthetic grass supplier in Toronto is vital if you want to get the best value for your money and wow your customers. Echoing Green supplies exclusive European-designed turf, intended to exceed industry standards and outperform other competitors. We offer exceptional durable, stain-proof, and weather resistance turf. In addition, our artificial grass is equipped with UV colour protection that prevents damage, deterioration or fading from sun exposure.
Reviews
When looking for a wholesaler, it is crucial to check the company's reviews to ensure that the business is credible and trustworthy. Google reviews and customer testimonials are great for seeing what real people are saying about the business and how their personal experiences were.
Ordering Options
Having a supplier that provides easy online ordering via desktop, laptop or smartphone is crucial. Life gets busy, especially when you own a business, so we want to make it as easy as possible with easy online ordering and shipping. No matter the time of day, you can shop online and get it shipped wherever you are located. Business accounts can be easily set up for sample requests, wholesale prices, promotions, and packages.
Artificial Grass Experts
You shouldn't have to worry about the quality of installation or product when choosing an artificial grass expert in Toronto or Canada. Knowing that the service you are getting is done by experts is a weight off your shoulders. At Echoing Green, we pride ourselves on providing the best. We have years of experience in the artificial grass industry and are knowledgeable in all things synthetic turf. When you choose us to be your synthetic turf supplier, we'll help guide you for the best results every time.
Additional Services
If you are not a professional, it may be hard to install artificial grass yourself. Fortunately, at Echoing Green, we provide professional services and installation and contracting services for landscapers and construction contractors.
Why Choose Artificial Grass For Your Business?
Looking and feeling your best is essential, so why not do that for your business? Lawn maintenance can be forgotten with the busy life of running a company, but it's pivotal to the curb appeal of your establishment. Not only does it look and feel amazing, but it is non-toxic and eliminates weeds such as dandelions, crabgrass, thistles, and more. Not to mention, it saves time and money, giving you long-lasting results.