How to Choose the Best Infill for Pet Turf
If you're like most pet owners, your dog is a member of your family, so it's no surprise you want to treat them well by installing pet turf around your home. While artificial turf in Toronto is a great first step in giving your pets a safer, healthier, and more enjoyable backyard, you can maximize benefits for your dog by choosing a high-quality infill. There are many artificial grass infill options available on the market, making it challenging for pet owners to make a selection. At Echoing Green, we use EnviroFill, a top-tier infill perfect for artificial grass installation in pet-centric homes around the city.
Get the most out of your artificial grass installation with Echoing Green, from infill to artificial grass for dogs. We've got you covered.
Read on to Learn About the Benefits of Pet Turf Infill.
Enhance Pet Turf Durability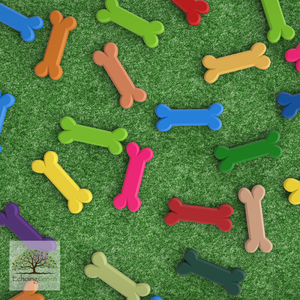 Dogs run around outside and can cause damage to natural grass by digging holes and ripping out the soil, ruining what could be a pristine lawn. Installing artificial turf in Toronto from Echoing Green allows you to protect the integrity of your lawn, and infill enhances that durability. The tiny round silica sand beads add stability and ballast to your pet turf installation, so your dog can play all day without causing the turf to lift, bend, or bubble.
Odour and Bacteria Prevention
Outside time for pups usually means bathroom time. When artificial turf in Toronto or natural grass is not equipped for urine or feces, organic matter decays, causing highly unpleasant odours, especially during the city's hot summer months. Premium pet turf from Echoing Green installed with top-quality infill prevents odours from overshadowing your summer fun. EnviroFill®, used by our artificial grass installation team, is a negatively charged silica sand infill that traps ammonia found in pet urine to eliminate pungent odours. The infill is also enhanced with MicroBan technology that helps eliminate bacteria from the surface of your turf, keeping artificial grass for dogs safe and hygienic for your home. For additional sanitization capabilities, you can quickly rinse your turf with the AquaKlor artificial grass cleaner. The solution is environmentally friendly and efficiently rids your artificial grass of any lingering pathogens, including bacteria, viruses, protozoa, algae, and fungi, keeping the turf clean and odour-free.
Easy Drainage
A flooded backyard or lawn is a nightmare for any homeowner, especially pet owners who just want to let their pets out to relieve themselves or have fun. When bacteria and contaminant-rich water accumulates on your grass, it can quickly leave your turf and home susceptible to mold, mildew, and water damage.
Artificial grass for dogs from Echoing Green is designed with a porous backing to enable drainage. When installed professionally with high-quality infill, water movement is efficient and effective. The protective infill beads are rounded further, enabling water to move down through the base of the turf without being inhibited. So, even if it rains for days, you can be confident that your artificial grass will withstand the weather.
Artificial Grass Installation & Suppliers in Toronto
For all your artificial grass needs, you can count on the premium turf supplier and installation provider in Canada, Echoing Green. Our team offers a range of custom artificial grass options for virtually every property.