How Artificial Grass in Canada Increases Landscapers Profits
While becoming increasingly popular for residential and commercial properties, Artificial grass in Canada remains a niche type of landscaping. With the right wholesale artificial grass suppliers, landscapers near Toronto can increase their profits and expand their services by offering artificial grass installations. With premium artificial turf in Canada from Echoing Green, landscapers venturing into the world of synthetic turf in Toronto can grow their business.
Are you considering landscaping with artificial grass in Toronto? Here's how it can increase your profits.
Wholesale Prices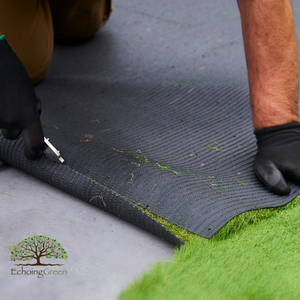 Purchasing artificial grass installation suppliers from turf to tools on a job by job basis is often costly. But with trusted wholesale artificial grass suppliers, you can purchase synthetic turf in bulk at wholesale prices. In addition to affordable turf pricing and special deals for exclusive European grasses, at Echoing Green, landscapers can order all additional artificial grass installation supplies.
Happy Customers
The best artificial grass in Canada offers customers more than just aesthetically beautiful landscaping. When you use high-quality landscaping turf from Echoing Green, your customers will be satisfied with the functionality, durability, and longevity of the turf. Of the existing wholesale artificial turf suppliers around Canada, Echoing Green is the only one to supply this European-built turf. Not only is it equipped for the local climate with a temperature-resistant backing and superior drainage, it provides the vibrant appeal and lush feeling of live grass without any tedious maintenance needs.
Faster Work
Landscaping with artificial grass in Canada is far more efficient than landscaping with sod and rarely requires touch-ups. As a result, your artificial grass installation team spends less time at every job, leaving room in the schedule to accept more work than usual. When you order from Echoing Green, you can order your turf online and have it delivered directly to the job site, saving you the time and hassle of driving around the city to pick up supplies.
Niche Market
While it's true that property owners are warming up to artificial grass for their homes, stores, and patios, not any landscape companies offer artificial grass installation services in Toronto. As one of the few artificial grass landscaping companies in the city, your services will be more in demand, and you'll be able to charge a higher price based on your workmanship and product. Choosing Echoing Green to be your wholesale grass supplier increases the value of your service since our exclusive turf is a favourite in Toronto for its performance, durability, and real-like texture.
Choose Echoing Green for Artificial Turf Whole Supply
Echoing Green is more than just an artificial grass supplier. Our team is committed to providing synthetic turf landscapers in Canada with a seamless experience. Landscapers can easily order from various grasses online and cash in on promotions.
If you need guidance, our team of artificial grass experts is available to help you with all of our questions. Whether you're troubleshooting an installation or need to pick the right turf for a specific job, we're here.
Call us today to learn how you can get started with artificial grass installation in Canada.