How Artificial Grass for Dogs Keeps Your Home Mess-Free
When it comes to dogs, we love our loyal companions even when they're causing trouble. While messy habits don't make us love them less, a solution that can save pet owners the time and effort spent cleaning up after them is welcome. Artificial grass for dogs is an excellent way to combat muddy paws, dirt, and other debris they bring into the house. Installing artificial grass in Toronto backyards allow for many benefits, most notably for pet owners, it allows you to keep your home clean with minimal time spent on maintenance.
Learn how artificial grass for dogs keeps your home mess-free.
No More Dirt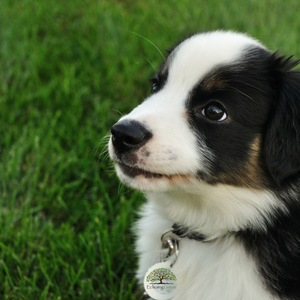 Most dogs love to dig holes, and while we want our pets to have a nice time in the backyard, digging through the dirt is incredibly messy and inconvenient. Not only does this activity cause a mess around your backyard and in your home, but the rogue holes also create a fall hazard in your yard. Artificial grass for dogs offers a strong durable foundation that prevents digging and holes in your backyard. Less digging means less dirt into your home, keeping your floors looking clean and tidy.
No More Muddy Paws
Although rain is excellent for your natural lawn and helps keep everything green and lush, it quickly leads to mud. And if you have dogs, they will almost always drag that mud inside. Artificial grass in Toronto from Echoing Green offers effective drainage, facilitating the movement of any excess water so you won't have to worry about muddy paws.
No More Wet Grass
Most people enjoy the smell of freshly cut grass — and understandably so — however, it's often quite messy, especially if there's a rainstorm soon after you've mowed your lawn. Add your dog into the equation, and your home will undoubtedly be covered in wet grass clippings from their paws. The low maintenance from artificial grass means that it'll never have to be mowed, and as a result, wet grass in — and outside — of your home will no longer be an issue. Artificial grass guarantees that your dog will never have wet grass from your yard stuck to their paws, and you'll never have to clean it up again.
No More Pollen
Spring months in Toronto bring warm temperatures and a lot of pollen — everywhere. Humans, cars, sports equipment, and even dogs may get covered with the distinct yellow dust. If you face seasonal allergies in the spring and want to minimize them by avoiding pollen being brought into your home, artificial grass is for you. Artificial grass is hypoallergenic and doesn't collect pollen, making your yard allergy and dust-free.
Choosing Artificial Grass for Dogs in Toronto
Artificial grass from Echoing Green is built in Europe and designed to last decades without replacement. Our advanced turf will change the outdoor experience for homeowners and pets alike. Get the lush look and sensation of a healthy lawn without any of the trouble.
Contact Echoing Green to learn more about the benefits of artificial grass in Toronto.