Guide to Outdoor Events with Artificial Grass in Toronto
Make your outdoor event stand out this summer with artificial grass in Toronto from Echoing Green. Our luxury artificial grass is lush, vibrant and versatile, so it can fit any event you host. Natural grass, unfortunately, is often susceptible to some problems. In order to achieve a bright green, weed-free lawn, a significant physical or labour investment into maintenance and pest-control is required. But, with leading artificial grass from Echoing Green, a bright and immaculate yard is easily achieved, even with little to no artificial grass maintenance.
Here's your guide to hosting outdoor events with artificial grass in Toronto from Echoing Green.
Artificial Grass Cleaning: What Does it Entail?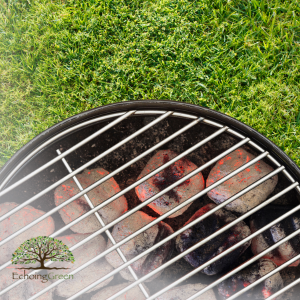 Cleaning your artificial turf is easy and efficient. If there's dirt, dust, debris, or leaves on your synthetic turf, all you need is a broom. Just give it a quick sweep to clear up your artificial grass, and it's clean. If there's excess water or a spill on your turf, don't worry — our artificial grass has supreme drainage, and the water will soon disappear. If you like, you can easily wipe away any water or spills, and your turf will quickly dry.
Low Maintenance Routine
Maintaining and keeping your natural lawns can be tiresome, time-consuming, and often feel like a chore, especially on a hot summer day. Natural lawns are often full of weeds, pests, and contaminants. In order for natural lawns to stay spotless, it requires endless mowing and weeding. Artificial turf, however, is incredibly easy to maintain. Artificial grass maintenance is minimal. In addition to keeping it clear of debris and water, it's also best to sanitize your turf. With AquaKlor, our non-toxic and environmentally sanitizer, disinfecting your synthetic grass has never been easier.
Versatile Applications for Your Event
No matter what event you're hosting, there's something for you at Echoing Green. If you and your attendees are into golf, then look no further; we have all the necessary putting green supplies you need. If you want to cover your patio or balcony, that's easily done. To liven up the area around your swimming pool, as well as make it safe and fall-proof, our team will help you with that too. Artificial grass from Echoing Green is incredibly versatile and can fit any request you have.
Customizable Artificial Grass
Artificial turf from Echoing Green has endless customization options. If you have a unique shape to your property, our artificial grass will be customized to perfectly fit. The density and pile height of turf also has many customization options. For those who want a putting green, we recommend a short pile height with high density. Or, if you want a plush and soft artificial turf, try dense and long synthetic fibres.
Realize the Potential of Echoing Green
If you have an outdoor event this summer, visit Echoing Green. Our experts will help you pick the perfect grass for your outdoor event, no matter what it is. From making your patio cool and soft to having an outdoor putting green, Echoing Green has it all. Our weather and UV-resistant European artificial grass will give you the perfect opportunity to host outdoor events for years to come.