European Artificial Grass vs American Turf
If you're on the hunt for the best synthetic grass in Toronto, you'll notice among an array of synthetic turf suppliers two main distinctions in which artificial grass is categorized - American turf and European turf. On the surface, these two turf variations may seem like a non-factor in your decision to choose a wholesale artificial grass supplier, but in actuality, where your supply of artificial grass is manufactured can significantly impact the quality of the product and the satisfaction of your customers.
Echoing Green is a proud supplier of European-made synthetic grass in Canada. Our selection of high-quality grasses is designed and engineered to offer the best performance in a variety of applications and the longevity that keeps customers happy.
Read on to learn more about some differences between American-made and European synthetic grass.
European Synthetic Grass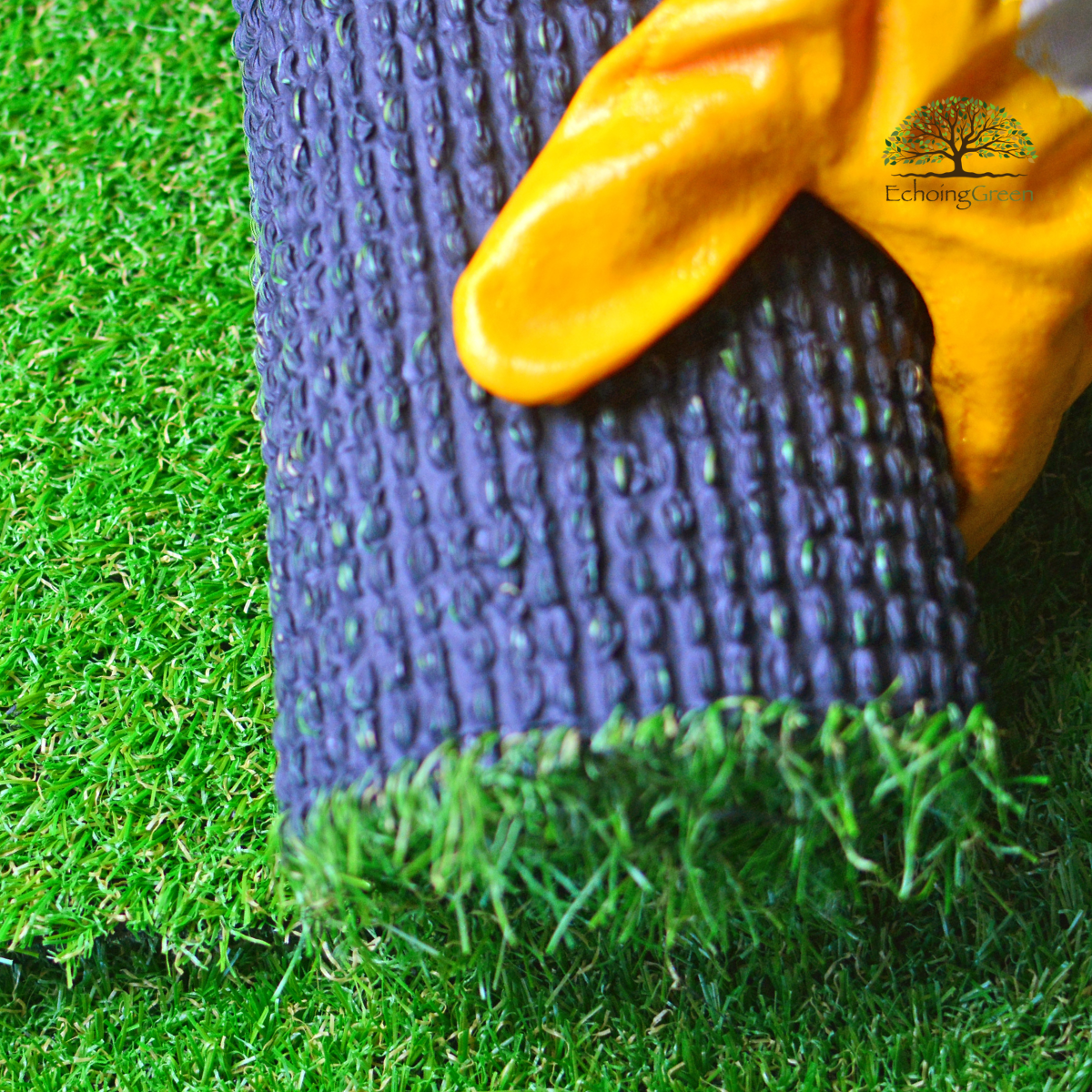 Choosing artificial turf suppliers like Echoing Green that supply high-quality synthetic grass from state-of-the-art facilities in Europe means you can give your customers the best artificial grass installation and landscaping design services. European turf is designed for durability, stability, and longevity.
Look & Feel of Synthetic Grass
Most people looking for artificial grass in Toronto and elsewhere in Canada are seeking a lawn replacement that, to onlookers, appears to be natural grass in its most healthy and lush conditions. The European grasses supplied by Echoing Green are known for their lush and real-like appearance, indistinguishable from the best-kept natural grass lawns. Customers continue to flock to Echoing Green for artificial grass because of the comfortable feel and uncanny resemblance to the real thing.
Artificial Grass Design
Depending on your application, you'll choose a different style of grass, so it's crucial for your synthetic turf supplier to accommodate the diverse uses for artificial grass installation. Our selection of European turf is designed based on where the artificial grass is being installed in terms of traffic and performance and who is using the turf, or how often it is being used. To evaluate whether an individual type of artificial grass is suitable for a particular project, you may consider the pile height, density, and turf backing. When shopping for American-made turf, there are often many additional elements advertised, such as blade shape and pile weight, that don't actually impact the value and quality of the turf.
In some instances, American turf suppliers suggest that "w" "s" and "c" shaped blades are essential to consider for the application of the turf and the performance. In many cases, these minor design choices don't actually alter the effectiveness of an artificial grass installation. On the other hand, at Echoing Green, we use density and length to determine which grass best accommodates particular applications or projects. For example, where a good ball roll is vital in putting green turf, grass fibres are short and densely packed, but in landscaping with low foot traffic, synthetic blades of grass are longer and gently curved to mimic the look of natural grass.
Shopping Synthetic Grass in Canada from Echoing Green
For years, Europe has led the world in the use and design of synthetic grass. Echoing Green only provides the best artificial grass for Canada's residential, commercial, and wholesale markets. All of our grasses are made in well-regarded facilities with over 20 years of experience refining the design of synthetic grass for optimal performance to maximize longevity and functionality.
View our online store or call today to learn more about our selection of synthetic grass available in Toronto and elsewhere in Canada.