How Custom Artificial Turf Can Boost Property Value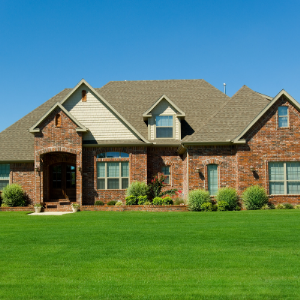 Installing synthetic turf in Toronto comes with many well-known benefits. Like low maintenance, low energy bills and of course, a luscious green lawn all year round. But what many people are unaware of is that custom artificial turf can boost property value in the long run. Looking for more reason to install artificial turf in your Toronto home? Look no further. This page outlines the reasons how artificial turf can boost your property value.
Requires Low Maintenance
Artificial grass is an easy way to create a beautiful landscape with no extra maintenance costs. The low maintenance features add tremendous value to your property as potential homebuyers have the opportunity to use all the features of benefits of synthetic grass in Toronto without any of the fees. They can say goodbye to spending money on regular lawn maintenance.
Cost-Friendly Landscaping
With a typical lawn, homeowners may end up using gallons and gallons of water per square foot, which can add up quickly! With artificial turf not only are you saving on water and helping the environment, but it's also economically friendly as you never have to worry about watering or mowing your lawn again.
Safe for Children & Pets
One of the most crucial features of artificial grass is that it is both safe for children and pets. Those with young children will always have a safe place to play, and pets will always have a clean place to go to the bathroom. EchoingGreen's turf products are free of toxins, pesticides and other harmful chemicals used on real grass. Not to mention custom artificial turf is easy to clean, durable and drainable.
Beautiful Curb Appeal All Year Round
Another curb appeal to artificial turf in Toronto is its ability to look great all year round. When the weather turns in Toronto, many home's front lawns turn brown, pale and, well, don't look great. But with synthetic grass in Toronto, your landscaping can look appealing and inviting throughout the entire year and regardless of the weather.
A Great First Impression
For potential homebuyers, a first impression is everything. And individuals aren't always purchasing homes in the spring or summer months with guaranteed green lawns. Custom artificial grass gives a great first impression and a unique curb appeal to help make a good first impression.
Boost Property Value with Artificial Grass in Toronto
For artificial grass installation in Toronto, it's always best to contact professionals. Our artificial grass looks and feels exactly like real grass but comes with many more benefits, including boosting your property value. Get ahead of the curve and make your home stand out. Our product is high-quality and environmentally friendly. Ready to boost your curb appeal today? All you have to do is visit us online at wwww.echoinggreen.ca or give us a call at 647 494 4883 to find out how to get started today.