Creative Ideas for Artificial Grass Inside Your Home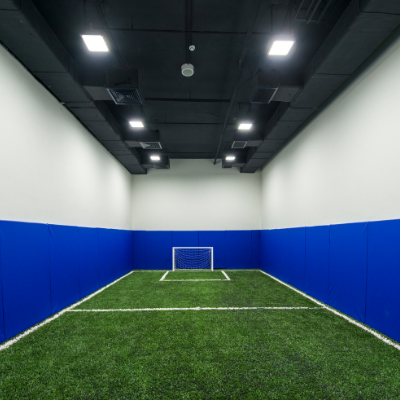 Most homeowners are familiar with artificial grass for the backyard, front lawn landscaping or even surrounding their backyard swimming pool. But beyond residential turf, it's also possible to install artificial grass inside the home.
It might sound strange, but there are many creative options for installing indoor artificial grass. For some, it might be an aesthetic touch, while for others there are more practical applications – like an indoor putting green or indoor play area for kids.
Whatever the indoor application, there is opportunity to be unique and creative in your own space. Professional installation of artificial grass can ensure the job is done correctly and of high-quality.
Many Options to Install Artificial Grass Indoors
While there are different ways to install artificial grass for the backyard, there are also many ways to install indoors. The best part, of course, is that artificial grass needs no maintenance. It looks fabulous inside the home, and with some creativity it can be an excellent interior design option.
Personal Putting Green
For the golf enthusiast, an indoor putting green is the ideal option for winter time practice. It does not have to be costly, and the benefits last year round, regardless of weather. Here, it's important to have a professional install the putting turf with a high quality product.
Covering the Furniture
Looking for a unique way to re-cover old furniture? Or maybe for those who have an indoor pool, artificial grass is a unique design element for covering lounge chairs and other furniture. Here, it's important to have a "perfect" installation to ensure the best possible aesthetics (not for everyone's personal taste).
Children's Play Area
Much like backyard turf, indoor turf is a great option for a children's play area. It's a floor covering that is soft and can be used to "carpet" an entire room. Indoor turf can also be installed to cover a small area or "section" (with no maintenance needed).
Covering Interior Walls
Certainly, design tastes differ from homeowner to homeowner. And this would be especially true when covering interior walls with artificial grass. It's not for everyone, but affixing artificial turf to a wall can create an outstanding interior design feature.
Indoor Recreation Area
For homeowners with enough space, artificial grass is perfect for an indoor recreation space. It could be for the kids, it could be for the grownups, but either way it's a great option for indoor recreation during the many months of fall and winter.
Echoing Green Installs European Artificial Grass Toronto
Whether it's artificial grass for the backyard, or artificial grass for an indoor application, the team at Echoing Green can provide the quality materials and superior installation. We've been in the business for over 20 years, installing high quality grass products with a 10-year warranty.
Homeowners considering artificial grass for indoor or outdoor applications can contact Echoing Green directly at 647-494-4883 or request a price estimate at https://www.echoinggreen.ca. An in-house professional will be in touch to offer various options for the best long-term results.