Benefits of Synthetic Grass In Toronto
Many homeowners invest heavily in their lawn and landscaping to increase their home's curb appeal despite requiring frequent maintenance. However, with artificial grass, you can maintain a lush, green lawn all year long with little to no yard work. In addition to minimal maintenance, synthetic grass offers a range of benefits for you and your family. In this blog post, we have outlined all the benefits of synthetic grass in Toronto.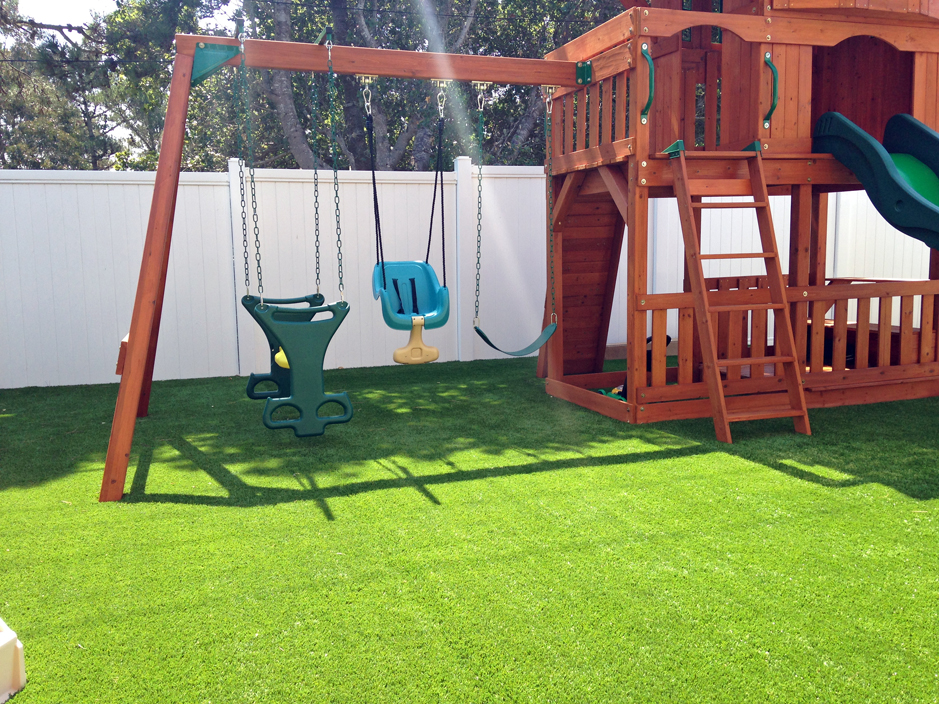 Safety For Kids
One of the benefits of synthetic grass is increased safety for your kids and pets. Your entire family will be able to use your lawn without worrying about toxic fertilizers, pesticides, or herbicides. Synthetic grass will never grow weeds or require fertilizers, allowing it to maintain a green, lush appearance without any added chemicals. While you and your family enjoy your lawn, you can relax knowing they are safe.
Clean and Sanitize
Unlike traditional sod, synthetic grass can be cleaned and even sanitized to help protect your family and pets. If you spill a glass of wine or if your kids have an accident, your lawn can be cleaned with a hose and broom. You can even use a mild detergent to sanitize your lawn and prevent any unwanted germs being exposed to your family.
Minimal Maintenance Landscaping
Homeowners rave about synthetic grass for its limited maintenance. Unlike a traditional lawn, synthetic grass in Toronto never needs to be mowed, pruned, or watered. The installation of a handy weed barrier eliminates the need for toxic herbicides and pesticides. With a new, ever-green lawn, your grass will always look perfect, rendering fertilizers useless. Another eyesore can be patchy grass with dead zones from pet urine. Synthetic grass is resistant to staining and will not require patch maintenance, unlike a traditional lawn. Instead of spending your days cutting your grass and weeding the lawn, you can enjoy your yard worry-free.
Curb Appeal & Artificial Grass in Toronto
Many homeowners love the look of a lush front and back lawn. However, if you have pets or experience periods of drought, you know firsthand what an eyesore a dead, patchy, or faded lawn can be. With synthetic grass in Toronto, you never have to worry about the look of your lawn again. All year long, you will have a beautiful, green lawn that you and your family can enjoy. Not only will this increase the curb appeal of your home, but it will help you spend more time enjoying the summer than worrying about your lawn.
At Echoing Green, we install artificial turf products for both residential and commercial use. All our synthetic grass is made in state-of-the-art facilities in Europe and meets the rigorous European standards. Our synthetic grass comes with a ten year warranty and a satisfaction guarantee. We install both indoor and outdoor synthetic grass in Toronto to help you and your family make the most of your home and yard all year long. For more information on synthetic grass from Echoing Green, contact our team today at 647-494-4883.