Benefits of Fertilizer-Free Artificial Grass for Dogs
When individuals welcome a dog into their lives, they quickly become an honoured member of the family. Dog owners will seek out the best possible ways to care for their pets. One of the most basic forms of care is keeping your dog safe. However, it can become complicated when lawn care requires necessary chemicals to prevent weeds or improve the overall growth of the grass, but at the same time presents a health risk to the dog. Echoing Green offers pet owners a high quality durable artificial grass for dogs that is safer than regular turf as artificial grass can be fertilizer-free which provides a host of benefits for pets. At Echoing Green, you can find high-quality artificial grass in Toronto which has become highly sought after for pets and families.
Bask in Your Artificial Grass Lawn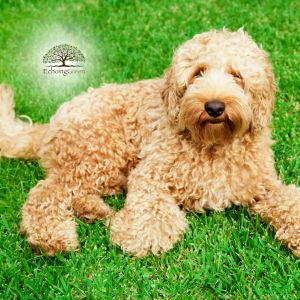 Initially, when fertilizer is first applied to natural grass, dogs must stay off the lawn for a minimum of 72 hours. This can be onerous for pet owners, trying to find a dog-friendly area to allow the dog to burn their energy. It becomes inconvenient to find a new location for the dog to play. Thus, artificial grass will not interrupt your routine or schedule with your dog. Thus, if your dog needs to run to the washroom early in the morning, you can still just open your back patio door rather than getting dressed and going for a walk. Artificial grass doesn't just keep your dog safe; but keeps life a little more convenient as well.
Minimize the Harmful Effects of Fertilizer
Artificial grass for dogs prevents the risk of the dog ingesting fertilizer by accident. Simply playing on a fertilized natural lawn can pose a risk to a dog's health, as fertilizer may end up on the dog's coat or paws and then fertilizer is accidentally ingested when the dog grooms itself. Once consumed, the dog can become ill with an upset stomach.
Artificial grass in Toronto removes that risk for pet owners as it provides high-quality finished product which is aesthetically pleasing with no harmful dangers to dogs. At the end of the day, artificial turf is ideal for keeping toxic chemicals away from a pet.
Fertilizer-Free Artificial Grass for Dogs
Echoing Green offers a luxurious artificial grass for dogs that is non-toxic, that will remain fertilizer and pest-free. This will help pet owners avoid harmful chemicals near their pets and prevent them from getting ill.
Overall, pet owners struggle to find the best surfaces for their homes. Echoing Green provides a high-quality durable product that is soft and low maintenance. Echo 60, our leading artificial grass for dogs not only provides a safe environment for dogs, but it also helps to prevent odours, pests, and the need for toxic chemicals by your beloved dog.
Artificial Grass for Dogs with Echoing Green
Echoing Green can install artificial grass in various spaces, whether large or small or even on balconies. The European-made artificial grass will provide a luxurious surface for your dog to enjoy and will be installed with the best materials on the market. Contact Echoing Green's knowledgeable, professional installation team for more information on artificial grass and the installation process.