The Benefits of Installing an Artificial Grass Backyard Putting Green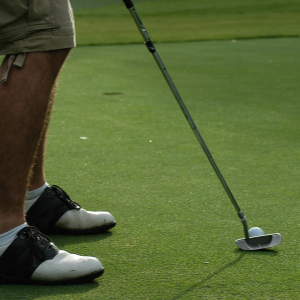 For golf enthusiasts, the season is never over, even in the fall and early spring. That's why a backyard putting green is so appealing. On those mild days of late fall and early spring, there's nothing like a quick practice round to bring back the golfing season.
The key to a successful installation of artificial grass in Toronto is two-fold: high-quality product and high-quality workmanship. This will ensure a putting green that will deliver durability and long life. Best of all, artificial turf needs no maintenance, no watering, and no mowing.
Total Convenience
A backyard putting green is simply convenient – it's so easy to pop into the backyard at any time of day for a little putting practice. No need to load up the clubs – no need to fight the traffic - no golf fees to pay – and no need to wait for others to move onwards. It's a great way to enjoy the game.
Stress Reduction
A personal putting green is a relaxing way to unwind at the end of the day. Many golfers find the game to be a great way to reduce stress and switch off from life's daily pressures. When the putting green is right in the backyard, it's easy to take time to de-stress and enjoy quality time.
Improving Skills
Practically every golfer wants to improve their skills. Indeed, improved skills make for a far more rewarding game, regardless of personal proficiency. With a putting green in the backyard, it's easy to practice at a time that's convenient, and without the hassle of travelling to the golf course.
Better Cognition
There's no question that the game of golf offers improved focus and enhanced concentration. As well, there are also physical health benefits, even during putting practice. Truth is, with improved techniques better-developed motor skills, self-confidence and self-esteem are also enhanced.
High-Quality Backyard Putting Green
For homeowners in the Greater Toronto Area, Echoing Green installs custom putting greens to suit every golfer's needs. Our high-quality artificial turf feels and looks like the real thing while providing the sensation of a genuine putting green. It's actually hard to tell the difference.
Echoing Green putting green has been rigorously tested to meet the highest standard. Our expert artificial grass installation team will help design the layout, properly prepare the entire installation area, and then install the perfect putting green (this includes features like the authentic cups and flags).
For Artificial Grass Putting Greens in Toronto Choose Echoing Green
Whether you've decided to install a putting green indoors or out, Echoing Green has the superior quality product to deliver both resilience and longevity. Along with that comes many seasons of practice and skills development. More than that, our 10-year warranty ensures total satisfaction.
To learn more about our artificial turf products and artificial turf installation, call one our experts and we'll arrange for a comprehensive project assessment and cost estimate on your personal project.