Ways to Integrate Artificial Grass Into a Home Improvement Project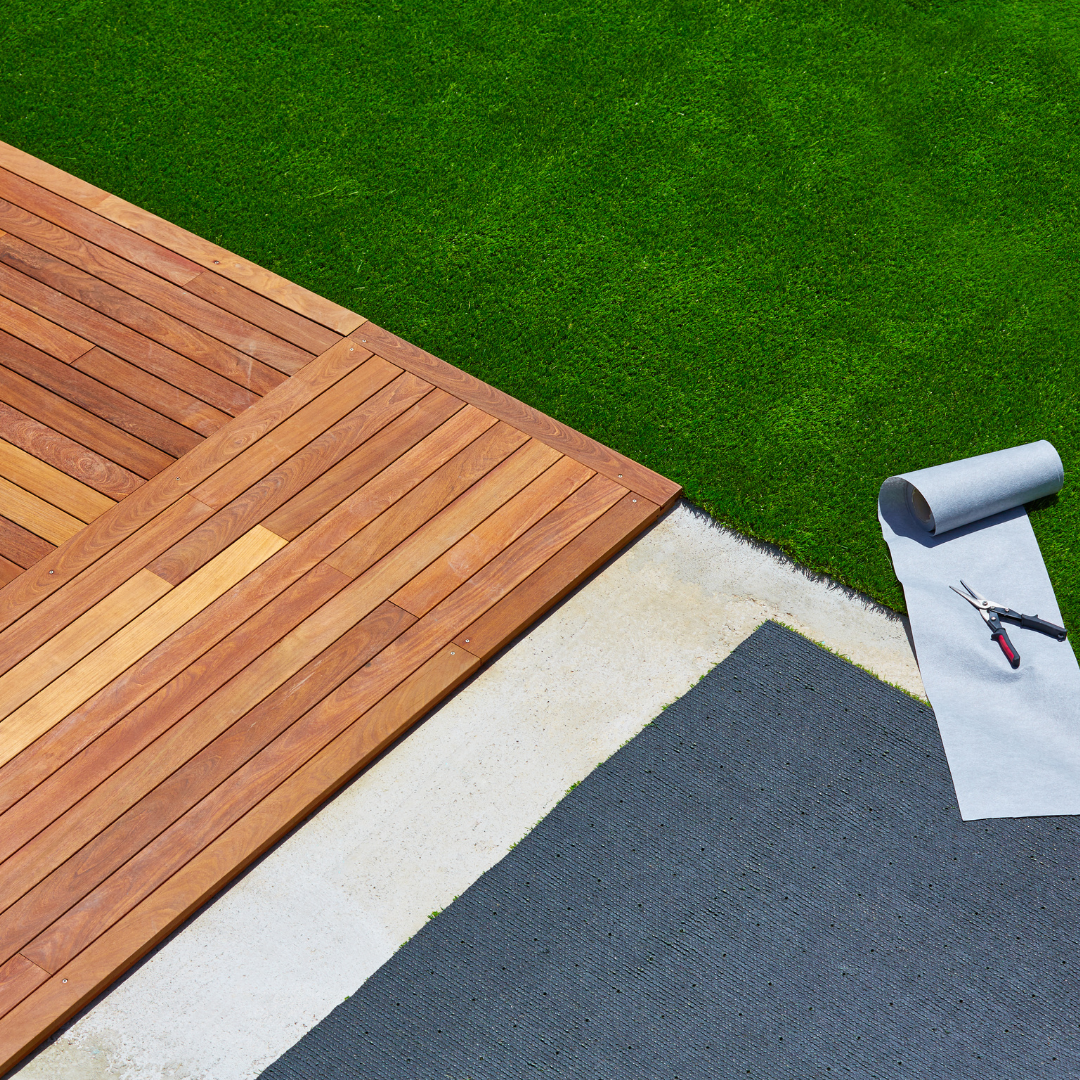 Everyone loves a home improvement project – from simply repainting a living room to designing and building an outdoor deck. Today, with so many upgrades to choose from, many homeowners have discovered that artificial grass installation is a unique and innovative option to consider.
With artificial turf installation, there are countless ways to integrate artificial turf into the home environment, both inside the home and outside. And while most homeowners can easily relate to artificial grass for backyards, it's also an excellent application for various installations inside the home.
For some it might sound strange to install "artificial turf' indoors. But the truth is, there are so many creative applications – from a decorative indoor aesthetic upgrade, to installing something more practical, like a personal golf putting green or a complete indoor play area for the children.
Artificial Grass Installation Inside and Outside the Home
Whatever the artificial turf installation, it's essential to install high quality grass products, and to do the work professionally. This is the best way to ensure quality long-term outcomes. Choosing a Do-it-Yourself approach just has too many potential pitfalls (not to mention poor quality results).
Surrounding a Pool
When building a new pool or renovating an existing pool, artificial grass can be installed instead of the conventional concrete "decking". This approach creates a surface that is attractive and slip resistant at the same time. Artificial grass will not get slippery and always feels soft to walk on.
Outdoor Patio Area
For homeowners who are upgrading an outdoor patio, "fake grass" can be an excellent option that is both practical and aesthetic. Depending on the size of the patio space, the product and installation could be very price friendly. Better still, the space remains green throughout the year.
Golf Putting Green
Artificial grass has become a very popular option for installing a personal putting green outside or inside the home. Naturally, there's no need for watering or maintenance, and the surface stays green from season to season. Indoors, a putting green can provide pleasure around the year.
Indoor Applications
More and more, artificial grass is becoming popular for indoor applications. It's an ideal flooring in a sunroom – it's safe and comfortable as a playroom – and it's unique and innovative for a wall decoration. Ideas and creativity are only limited by the imagination of a homeowner or designer.
Echoing Green Provides High Quality Artificial Grass Toronto
Whether you choose artificial grass for an outdoor project or an indoor project, the best results come from quality product and quality installation. At Echoing Green we provide customers with the highest quality artificial turf products, along with superior installation and workmanship.
Homeowners considering artificial turf installation can contact Echoing Green directly at 647-494-4883 or ask for an online project estimate at https://www.echoinggreen.ca.
One of our in-house professionals will offer various options for indoor or outdoor installations.