6 Artificial Grass Ideas Beyond Your Backyard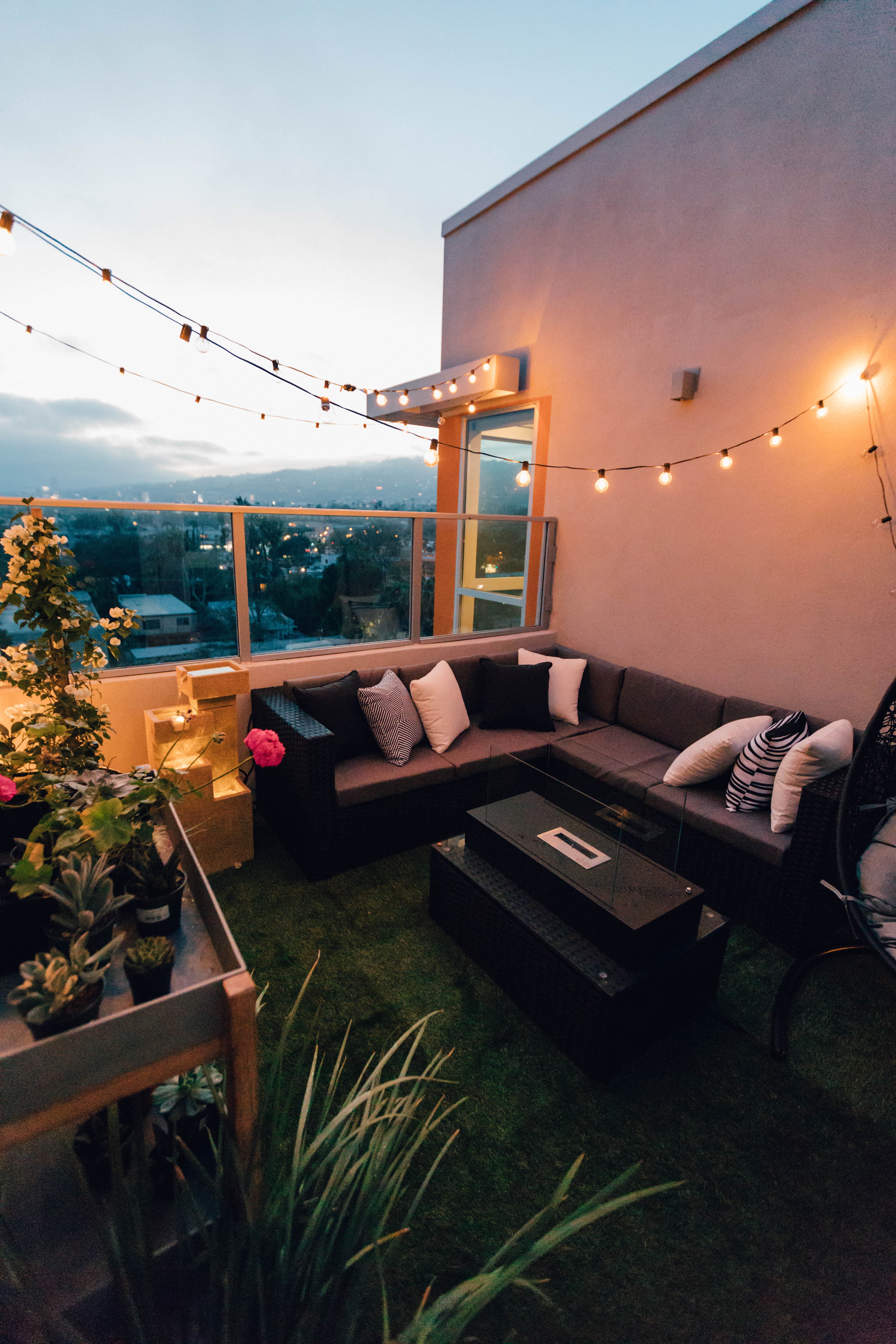 Many homeowners already know how artificial grass in Toronto can dramatically enhance the look of their landscaping. But what many aren't aware of, today is that artificial grass can be used in many more places than just the backyard or front yard. From covering an outdoor patio to installing rooftop turf, the enhancements are only limited to creativity.
Understandably, the most common use for artificial grass is around the house – typically the front lawn and back lawn. It's the most obvious way to improve landscaping aesthetics, increase curb appeal, and provide a maintenance-free environment. The truth is, artificial grass can do wonders in other locations.
Indoor/Outdoor Applications For Installing Artificial Grass
Whether you're installing artificial grass for balconies or rooftop turf or for the benefit of your pet, indoor and outdoor applications are unlimited. From the patio to the deck, to the balcony, artificial turf will deliver many benefits, in addition to long-term reliability, and virtually no seasonal maintenance. Here are a few ways to embrace your artificial turf creativity.
1. Smaller Patio Areas
For homeowners without an expansive outdoor space, artificial grass can add fabulous greenery to a small area. And because the space is small, both product and installation will be reasonably priced. Needless to say, space will be green all year round, and without any upkeep needed.
2. Surround The Pool
Surrounding a swimming pool with artificial grass creates a "deck" that is both attractive and slip-resistant. Synthetic grass won't get slippery when wet and feels soft and comfortable to walk on. More than that, artificial turf will actually capture debris that might blow into the swimming pool.
3. Balcony or Patio Rooftop Turf
For urban dwellers, it's easy to install year-round greenery on a balcony or even a rooftop patio. The artificial grass is custom cut to fit the space and installed to be perfectly seamless. Add some outdoor furniture and there's an outdoor living space that's both beautiful and maintenance-free.
4. Easy Putting Green D Design
For the avid golfer, there's nothing like an authentic putting green right in the backyard. Indeed, an artificial putting green can just as easily be installed in the basement, where access is open throughout the seasons. It's a convenient way to ease into the season and continue practicing after the season.
5. Indoor Artificial Turf
Artificial turf is ideal for many indoor applications. In a sunroom, it's the perfect flooring. In a kids' playroom, it's comfortable and safe. Some interior designers have used artificial grass for creative wall installations or general décor. The ideas and applications are limitless.
6. Add Some Creativity with Synthetic Grass
There are countless ideas to express personal creativity using artificial grass. From an outdoor pathway to unique floor art to enhancing an outdoor kitchen, innovation is only limited by the imagination of a homeowner or a designer. Artificial turf is flexible enough to create almost anything.
Quality European Grasses in Toronto
With more than 20 years of experience, Echoing Green offers an exclusive line of luxury European artificial grasses that are colour-fast and UV protected. All products are manufactured in state-of-the-art facilities and come with a 10-year warranty.
If you're installing rooftop turf or any other indoor/outdoor application, contact one of our artificial turf professionals at 647-494-4883 or visit our company website at https://www.echoinggreen.ca and request your convenient online price quotation.