4 Ways To Elevate Your Backyard With Artificial Grass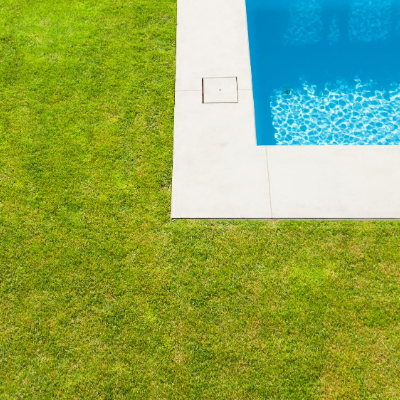 Even before COVID-19 restricted much of our social lives, our backyard was always an oasis. For some, a landscaped lawn was the answer, but today many homeowners are making the switch to artificial grass to elevate their backyard.
Whether it's artificial grass on decking or a private putting green, artificial grass offers some great benefits. There's no watering required. There's virtually no maintenance needed. And the turf is always green.
The beauty with artificial grass is its versatility – it's not just for the backyard or front lawn. You can actually get quite creative and elevate your landscaping with fabulous results. And best of all, it will last for many years. If you're looking for ways to elevate your backyard lawn, we have the answers for you.
Installing a Personal Putting Green
With artificial grass, golf enthusiasts can enjoy their own personal backyard putting green located right in the backyard. With a custom layout design, it's like having a professional-style practice course at home. This is the ideal way to improve your game (or let the family have some fun time). With a professional install, artificial grass provides an authentic feel – even for the discriminating golfer.
Laying Out a More Upscale Deck with Synthetic Turf
Artificial grass on decking can quickly make your backyard really stand out. With great furniture staples, a BBQ and some decorations, a conventional deck can quickly take on an upscale look. Deck artificial grass is one of the best ways to create a contemporary and modern aesthetic. Synthetic turf can also be placed on deck walls to truly create a private dining oasis.
Creating a Fabulous Poolside Oasis
Poolside landscaping can be stunningly elevated with a creative mix of stonework and synthetic turf. More than just being softer on the soles of your feet, poolside turf creates landscaping that is both eye-catching and easy to maintain. With efficient drainage, water doesn't collect, and there's never any flooding. It's also possible to create some basic artificial grass design right around the pool.
Elevating a Fire Pit with Artificial Turf
Similar to artificial grass on decking, a backyard fire pit can be enhanced by combining concrete slabs and synthetic grass. With a little creativity, a "stone island" can be complemented with lush artificial grass (or with alternating stone and grass patches). Here again, there's no need for any maintenance, yet the elevated aesthetic remains throughout the year, from season to season.
Without a doubt, artificial grass can deliver a host of practical benefits, while providing enhanced aesthetics from the driveway to the backyard and everything in between. With professional artificial grass installation and high-quality products, it's possible to create a beautiful landscape that will deliver excellent return-on-investment for years.
Elevated Backyard Artificial Grass Installation
Echoing Green has been installing artificial grass for more than 20 years, offering an exclusive line of high-quality European grasses. All of our products are manufactured in a state-of-the-art facility, with premium materials that are colourfast, UV protected, and warrantied for 10-years.
If you're considering artificial turf for an outdoor or indoor application, contact one of our in-house turf professionals at 647-494-4883. You can also find out more about our products by visiting our website at https://www.echoinggreen.ca and requesting a convenient online price estimate.