4 Tedious Lawn Care Tasks You Can Skip with Landscape Turf
For most property owners, lawn care is a drag, but a necessary evil when it comes to natural grass lawn and trying to maintain curb appeal. However, landscape turf from a trusted artificial grass supplier offers a permanent solution to the atrocities of curating a perfect lawn. Synthetic turf from Echoing Green provides the look, feel, and appeal of beautiful grass without any time-consuming hard work that property owners can enjoy for many seasons.
Here are 4 tedious lawn care tasks you can say goodbye to when you switch to landscaping turf.
Watering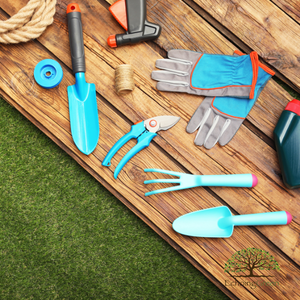 A key characteristic of a beautiful lawn is its colour. Homeowners are always looking for a way to get their grass to be vibrant and green, but it's challenging and time-consuming to achieve. Many property owners use thousands of litres of water annually, hundreds of dollars, and countless hours trying to get their grass green and keep it that way. Unfortunately, it's a delicate balance where underwatering can cause burnt yellowing grass, and over-saturated grass causes rotted yellowing grass. Synthetic turf allows homeowners to cut out the watering completely. The UV-protected landscaping turf from Echoing Green stays green and does not fade, even when exposed to the sun. Additionally, a permeable backing facilitates drainage to avoid pooling or over-saturation.
Mowing
Left a little too long, natural grass grows quickly and becomes unsightly. And on the other hand, when cut too short, exposure to the sun on hot summer days leads to burnt grass that is difficult to recover. Not to mention that the process of lawn mowing is a noisy nuisance that irritates neighbours and can be exhausting. Mowing natural lawns become especially frustrating when trimming edges around gardens and curbs where special lawn trimming equipment is needed to maintain a uniform length. At Echoing Green, we supply landscaping turf in various pile heights to suit the application and your personal style. Since each fibre is synthetic, it cannot grow or shrink, thus requiring zero mowing to stay the perfect length.
Aeration
Stems, roots, clippings, and other organic build-ups in grass that are yet to break down tend to collect and block soil that needs to "breathe." Dethatching or lawn aeration is required in order to rectify this problem. Done at home, lawn aeration is heavily manual and time-consuming. Lawn aeration services can be contacted to simplify detaching. Rather than paying for regular visits from lawn care service providers, investing in synthetic turf completely eliminates the problem of thatching in yards because there is no soil involved in the installation or other organic matter. Your synthetic lawn will not have to breathe to stay looking healthy.
Weed Removal
Weeds are often the most frustrating for property owners of all barriers to beautiful landscaping. Various technologies and sprays are dedicated to their permanent removal, but year after year, dandelions and other weeds wreak havoc on lawns. Synthetic turf installation from the professionals at Echoing Green includes a specialty weed barrier placed beneath the landscaping turf to prevent any interference to beautiful landscaping from pesky weeds.
Contaminant Management
Many homeowners don't realize all the contaminants lingering in their homes but feel their effects and symptoms. Bacteria, mold, mildew, and insects (mosquitoes & fleas) have a tendency to nest in the dark, wet natural grass, irritating people who come into contact with them and releasing allergens that make going outside difficult. When synthetic turf is installed outdoors, the qualities that attract these contaminants are removed. Microban technology in the high-quality infill used by the Echoing Green team acts as an additional layer of protection against bacteria, mold, and mildew.
Say goodbye to the headache of natural grass with landscaping turf from Echoing Green.