4 DIY Artificial Grass Putting Green Installation Problems To Avoid
Increased access to high-quality putting green turf in Toronto like artificial grass from Echoing Green means that more homeowners can transform their home with a custom backyard putting green. Synthetic greens are great for those living across the GTA because they take little effort to upkeep and last for years, so the golf lover in your life can always find a tee-time.
While artificial grass can typically be installed by yourself, when you build your dream golf green, you'll want the reads, ball roll, and topography to be perfect. So, the support of a trained and experienced professional can help you maximize the performance of your backyard, putting green and extending its lifetime.
Here are 4 installation problems you can avoid with a professional from Echoing Green.
Wrinkle Problem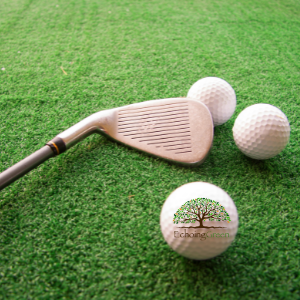 It's essential when practicing your putting that you're able to read the bends and breaks in your green and this starts at the point of installation. If not done correctly, putting green turf in Toronto can begin to loosen, wrinkle, causing air to get trapped underneath the surface. The wrinkle problem can eventually ruin with your ability to properly practice your putting by interfering with the achitecture of your backyard putting green. With years of experience installing green turf in Toronto under our belt, the team at Echoing Green knows how to keep turf secured properly so it doesn't bunch or wrinkle.
Weed Problem
When we think about golf courses the long endless greenery typically stands out, but just a single pesky dandelion could ruin the appearance of a backyard putting green especially if it's not considered at the time of installation. When building your backyard putting green, we ensure that all topsoil (which typically carries weeds or pests) are removed from the installation area, so you won't face any infestations later in the lifespan of your putting green. We also install a protective weed barrier below putting green turf as an extra layer of security against the spread of weeds.
Sinking Problem
An improperly built base causes artificial grass to sink and sag no matter what the application, but when it comes to a backyard putting green, the layout and typography are even more important. Sinking, holes, creases in a putting green overtime will cause water to collect. This problem should be avoided at all costs as stagnant water can attract bacteria, mosquitoes, and other pests. A professional will assess the area where your putting green will be installed and create a sturdy foundation that will uphold the planned topography of your green.
Tear Problems
When you choose high-quality putting green turf in Toronto from Echoing Green, the likelihood of deterioration is significantly reduced compared to other variations of artificial grass. However, if the grass is not appropriately fastened, it is more likely to be damaged and torn over time after repeated exposure to wind, rain, and snow. A professional will choose suitable infill and installation tools to ensure that grass is fastened and able to resist beatings and exposure to the elements.
Choosing Echoing Green to Optimize Putting Green Turf Installation
At Echoing Green, we provided unmatched artificial grass in Toronto designed to outlast and outperform others. With our premium European turf, highly-qualified installation team, and your unique vision, you can get a long-lasting, custom putting green everyone will want to take a swing at.
Contact us right now to start planning your perfect putting green!