4 Benefits of Ordering Wholesale Artificial Grass Online
Online shopping is only becoming a more popular channel for commerce. Whether it's consumer products or landscaping supplies, there are certainly benefits to placing orders online rather than in-store or over the phone, which apply to those ordering artificial turf wholesale. However, some people still have reservations about placing orders for landscape turf online. At Echoing Green, landscapers and supply stores order wholesale artificil turf and streamline their orders with our simple ordering system.
Here's how you can benefit from ordering landscape turf online.
Order Anytime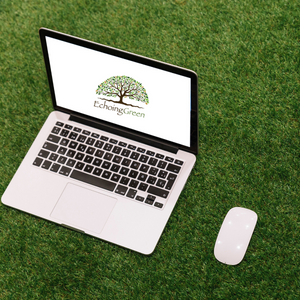 When you shop artificial turf wholesale from online stores, you don't have to worry about business hours. Online landscape turf stores are open around the clock, so you can put your order in at whatever time is most convenient for you and your business, instead of leaving reminders of orders you need to place on a to-do list until morning.
Mobile Access
The day of a business owner or landscaper is largely spent on the road, venturing from site to site, visiting vendors customers, and building a network, which means that there isn't always a computer at hand to use when ordering artificial grass in Toronto wholesale. Online landscape turf stores allow those looking to order turf in bulk can do so from any location with an internet connection on any device. If you're at a job site or in the car, you can order artificial grass from Echoing Green directly from your phone, tablet, or laptop. Our store is designed for easy mobile navigation and fast load times, so ordering is effortless even from a smartphone.
Digital Records
When placing orders for a job or your store, there's a lot to think about, which is challenging to track when ordering over the phone. When you order online, you'll have records of what you purchased instantly; this helps manage inventory and manage budgets without any extra effort.
Delivery
When you order online, you can save time with delivery services. Instead of visiting all your vendors individually, you can have wholesale artificial grass orders delivered right to your door. The convenience of delivery saves time, the cost of gas, and labour, as a result, productivity is increased, and more resources are available to deliver on more jobs more efficiently.
Tackling the Fear of Online Orders with Artificial Grass in Toronto
Despite the benefits of placing orders for artificial grass online, their common fears are mainly about uncertainty around payments and the inability to experience the product firsthand. When you shop Echoing Green, you can request a sample box of our glasses to help guide your online orders. Sample boxes allow you to feel the texture of the turf and decide on the right option for you.
To manage any risks with paying online, we offer secure payment processing and a secure website to protect our customers ordering online. When you enter credit card payment through an online store compared to over-the-phone purchases, you won't have to worry about sharing your credit card details or other sensitive information with anyone else to complete the purchase.