Boost Curb Appeal with Artificial Grass in Toronto
If your neighbourhood takes pride in pristine landscaping, keeping up with the standard can be stressful. Unlike artificial grass in Toronto, natural lawns are at the mercy of elements often out of our control. A primary example is the weather, which can get too cold and cause dead grass or too hot and also cause dead grass. If you're looking for a creative and easy solution to landscaping, custom artificial grass could be the answer.
Here's how you can kick your curb appeal up a notch with artificial grass in Toronto.
Customize Your Front Yard Landscaping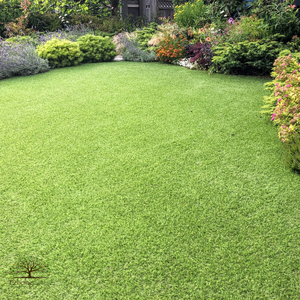 Want to include stones, brickwork, gardening in your front yard next spring? You can accent it with custom artificial grass installation. The vibrancy of synthetic turf from Echoing Green will contrast against the other earthy tones incorporated in your landscaping. Customize where you install artificial grass in Toronto. Try creating green walls or lining concrete stairs for a unique and modern look to your property.
Weed-Free Grass and Gardens
It only takes a few weeds to wreak havoc on your entire lawn. Spreading so fast, weeds can be challenging to control in natural lawns without expensive treatments or tedious labour. Even if you do get them under control for one season, they come back the following year to try again. When weeds infiltrate your lawn, they can spread to gardens and even get between interlocking. The opportunity to spread can be slowed significantly with a switch to synthetic turf. When weed barriers are installed beneath artificial grass, weeds have a hard time penetrating the turf or spreading. '
Easy Length Control
One of the underrated factors of a beautiful lawn is the neat and even length of the grass. Overgrown grass is not visually appealing and can easily distract from the rest of your landscaping, quickly compromising curb appeal. With custom artificial grass from Echoing Green, you can select from a range of different pile heights or densities for your lawn. Once installed, you don't have to worry about mowing or maintaining your grass. It will remain the same neat and cohesive length throughout its life.
Yellow or Dying Patches of Grass
Direct sunlight on hot days, chemical fertilizers, or some combination of both can cause natural grass to burn and turn yellow. Spending hours a week watering their grass for those who strive for a lush green lawn is understandably frustrating but difficult to avoid. Artificial grass is evergreen, meaning its colour-fast treatment results in long-lasting vibrant turf without any chemical intervention or incessant watering.
Durability and Resilience to Damage
If you have kids or pets who like playing in the grass, you might notice that holes can form, and natural grass can be ripped out very easily. This might even happen during lawn care from gardening tools. As this occurs frequently, it can interfere with the cohesive finish of your landscaping. At Echoing Green, we supply high-quality artificial grass in Toronto designed and engineered in Europe to high standards, ensuring long-term performance and durability.