4 Reasons Families Benefit From Artificial Grass for Backyards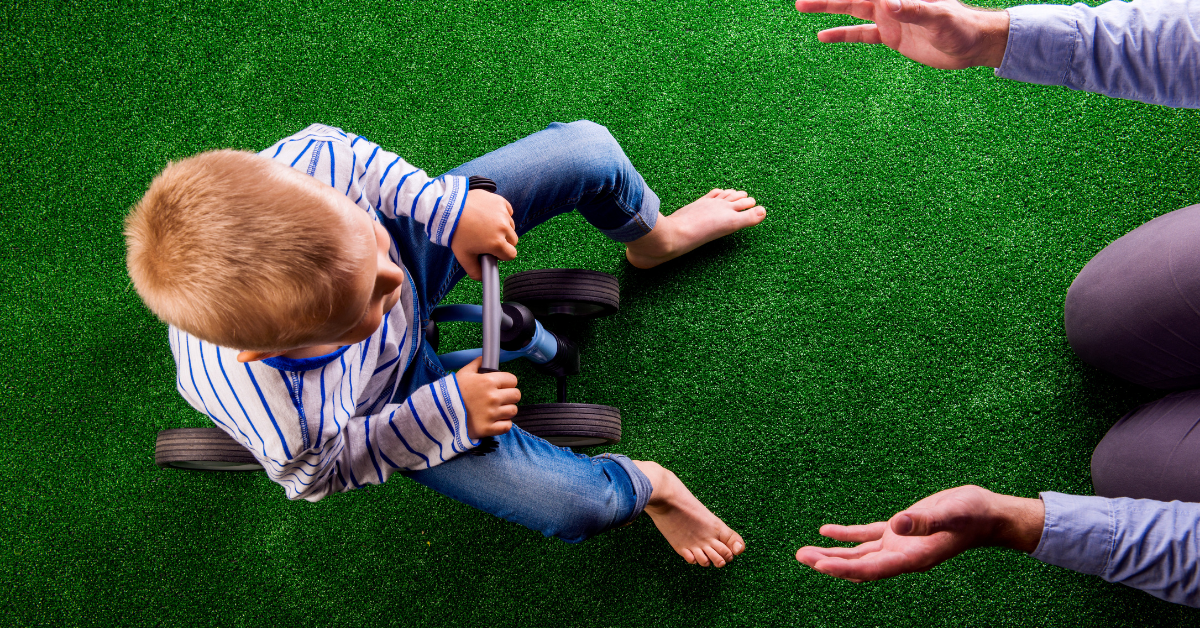 When you start a family, decision-making starts to focus on what would best benefit them. Backyard turf is a surprising addition that benefits families. While natural grass is the default, artificial grass introduces everything from cost savings and time savings to physical health benefits. Echoing Green's exclusive artificial grass in Toronto provides families across Toronto and the GTA with beautiful yards that last for years.
Read on to learn how your family can benefit from artificial grass for your home.
The Best Artificial Grass for Toronto Families
No Scrapes and Falls: Backyard turf is installed with under padding that softens the surface of artificial lawns. So whether synthetic turf is installed over dirt or concrete, thick padding laid below artificial grass for families backyards softens the impacts of any falls. Because artificial grass from Echoing Green is soft, replicating the sensation of natural grass, it can be installed under playgrounds, backyard swing sets, or even around pools to enable safe play.

When you replace your natural grass with artificial grass for your backyard, water drains effectively away from the surface of your lawn, further minimizing slips, falls, scrapes, and bruises.

No Toxic Chemicals: Sometimes lawns contain harsh chemicals from fertilizers, pesticides, or even within the topsoil. Leaving kids to play in yards, exposed to these heavy metals and chemicals can unintentionally cause repercussions to their health. Needless to say, this experience can be very scary for parents who are simply unaware of the dangers that could lurk in their lawns. Artificial grass for backyards is a non-toxic alternative to chemically maintained natural grass. Backyard turf from Echoing Green stays green all year long without the need for toxic chemicals, so your family can safely enjoy your backyard lawn without the risk.

Allergy Resistant Turf: The bloom of flowers and the spread of weeds in the spring and summer can significantly impact the daily function of people with seasonal allergies. Weeds and molds that can spread in natural lawns can introduce allergens to families and make them sick with fevers, headaches, and cold-like symptoms. Severe seasonal allergies not only make people sick, but they also make affected people feel as if they should stay inside, impacting the quality time that can be spent in each other's company outdoors.

Since artificial grass is not organic and mold-resistant, harmful fungi like mold and mildew have an incredibly difficult time spreading. With the right infill, synthetic lawns can easily stay mold-free. Additionally, artificial grass is installed with weed barriers that deter pollen-releasing pests like dandelions and ragweed from growing in your backyard.

Spend Less Time On Maintenance: If you feel like you're spending too much time maintaining your lawn and want to be soaking up all the time you can be spending with the family, then the answer can be found in artificial grass for your backyard. Artificial grass in Toronto lasts years, staying the right length, keeping up its colour without tedious manual labour. In reducing the time spent on lawn care, you can bank more time with your family and even spend that time outside in your perfectly manicured backyard.
Contact Echoing Green today to get started on your family-friendly backyard transformation.
Echoing Green - Artificial Grass Toronto - 140 Yonge St Suite 373, Toronto, ON M2R 3V1