Stock the Best Artificial Grass in Canada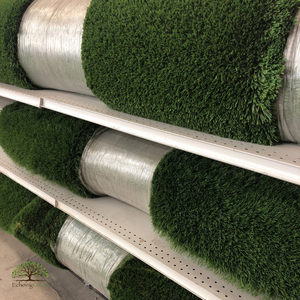 Be one of the few artificial turf distributors supplying premium European artificial grass in Canada. With a selection of genuinely exceptional grasses, you can generate more business, boost customer satisfaction, and enhance your brand reputation.
Give your customers the best with exclusive Echoing Green artificial grass in Canada.
Selection for Artificial Turf Distributors:
Artificial Grass for Landscaping
Artificial Grass for Pets & Dogs
Artificial Grass for Families
Premium Synthetic Putting Green Turf
Custom Artificial Grass
Artificial Grass Installation Accessories
Artificial Grass Installation Services
Why Choose Our Artificial Grass in Canada
Only choose the best products on the market for your customers. When artificial turf distributors choose the best wholesale turf suppliers, it improves customer relationships, profits, and brand image. Be a Canadian artificial grass leader by partnering with Echoing Green.
Exclusive Product: Our complete selection of artificial grass in Canada is designed and manufactured in state-of-the-art facilities in Holland, Spain, and elsewhere in Europe. We are the exclusive wholesale supplier of this premium artificial grass in Canada that is built in compliance with rigid European standards to outperform others on the market.
Design Standards: From the point of conception to installation, Echoing Green artificial grass is built to offer practical and functional benefits that withstand wear and last years.
Weather Resillience: Especially equipped for Canada's everchanging weather, artificial grass from Echoing Green withstands rain, heat, snow, wind, and the seasonal freeze-thaw cycle.
UV Light Protection: To preserve the colour and the structural integrity of artificial grass when exposed to ultraviolet light from the sun, our selection of grasses is UV protected, effectively preventing the colour from fading or overheating.
Drainage Capabilities: Modern polyurethane backing and Echo Air Tiles enhance drainage capabilities allowing for excess water from rain or any other source to freely flow away from the surface of the turf into the ground, stopping messy puddles, bacteria, and mold.
High Performance: Built to be tougher than other artificial grasses, our range of artificial grasses is resilient to repeat use, reducing wear and tear. High-quality fibres and advanced backing reinforce the strength and durability of any artificial grass installation for longevity and long-lasting performance. All of our artificial grasses are equipped with a 10-year warranty.
Flexible Shopping Options: No two artificial turf distributors are the same, and we understand that what works best for one business might not be ideal for yours. So, to make shopping for artificial turf easy, you can view all of our products and order artificial grass online 24/7, pick it up in-store or get it delivered conveniently on-site.
Customer Service: Echoing Green is more than just a wholesale artificial grass supplier. We are here to help artificial turf distributors like you find the best products for your store and answer all your turf-related questions, from choosing a suitable grass for your customers to optimizing installation and managing maintenance.
Why Property Owners Love Echoing Green's Artificial Grass
Selling our unique and high-performance turf generates happy customers. There are many reasons why Echoing Green is a highly rated wholesale artificial grass supplier.
Maintains Vibrant & Inviting Appearance for Years
Looks & Feels Like Lush Natural Grass
Non-Toxic and Safe for Pets & Children
Bacteria & Mold Resistant
Long-Lasting
Think Artificial Grass is Right for Your Business?